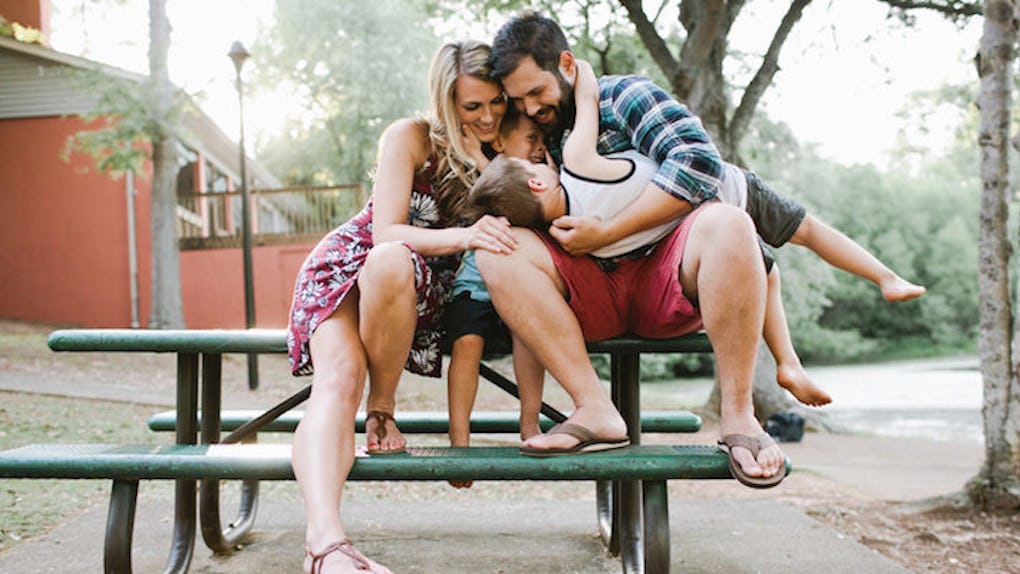 Erin Drago
OMG: New Parents Who Work At Netflix Can Seriously Take A Whole Year Off
New parents who work at Netflix are now permitted to take as much time off as they want during the first years after their children are born.
The policy, which doesn't appear to be in place at any other corporation, was unveiled in a statement on the streaming service's website on Tuesday, according to Huffington Post.
Tawni Cranz, Netflix's chief talent officer, explained the company's desire to help make parenthood a smooth transition when it comes to balancing work and family.
In her statement, she says,
We want employees to have the flexibility and confidence to balance the needs of their growing families without worrying about work or finances. Parents can return part-time, full-time, or return and then go back out as needed. We'll just keep paying them normally, eliminating the headache of switching to state or disability pay.
Parents who adopt will also reportedly get unlimited time off in the first years of their children's adoptions.
The statement explains the policy stems from a culture of "freedom and responsibility," which is also what prompted Netflix to give its employees unlimited vacation time each year.
The statement reads,
This new policy…allows employees to be supported during the changes in their lives and return to work more focused and dedicated.
Netflix allegedly puts so much trust in its employees, they aren't even required to submit expense reports.
Huffington Post notes unlimited vacation time may lead to employees taking less time off than they should because they don't want to be seen as lazy.
It doesn't look like Netflix has any reason to reconsider its strategies just yet, however, as the company's stock prices are reported to have more than doubled in 2015.
But arguably more valuable than financial success is Netflix's major leap toward gender equality in the workplace as the new policy suggests parental leave is just as important for new fathers as it is for new mothers.
Citations: Netflix Now Giving Employees 'Unlimited' Maternity, Paternity Leave (Huffington Post), Starting Now at Netflix Unlimited Maternity and Paternity Leave (Blog Netflix)