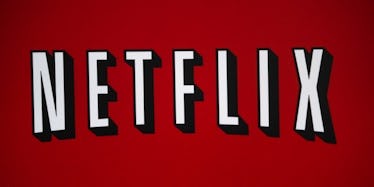 There May Be A Netflix Update Coming That Will Save You Lots Of Money
Getty Images
Netflix reportedly revealed an upcoming app update that will save mobile users a great deal on phone bills.
According to UPROXX, Netflix told Pocket-lint cell phone users soon will be able to control how much mobile data they use while streaming.
The update invovles a button that, when turned on, will limit the bit rate, or the amount of data being processed.
Whatever bandwidth was sucking precious data and racking up your phone bill will then be replaced by a more economically sound bandwidth.
This function will reportedly save data so efficiently that streaming levels could even be lowered below "Full HD 1080p" if necessary.
A second button, however, will allow users to set "Full HD" as the minimum quality to be utilized, if desired.
Users won't be able to specify the precise level of bandwidth they want to be the limit, but this option could be available at some point in the future, Pocket-lint reports.
Pocket-lint was also told of two more features Netflix will be adding, but just one has a confirmed date.
One feature will reportedly allow users to summon a second screen that offers profile information of the actors currently on the main screen, while they're watching a movie or TV show.
This second screen will also show more programs related to the movie, show or actors being watched.
Additionally, the next season of "Daredevil" will be the first program on Netflix to be available in high-dynamic range (HDR) when it debuts next month.
The first season of fellow Netflix original "Marco Polo" will additionally be updated so it can be viewed in HDR.
Viewing in HDR on a mobile device will likely consume a boatload of data, making that first update all the more useful.
Citations: Netflix May Soon Drop An Update That Could Save You Piles And Piles Of Money (UPROXX), Netflix second screen and mobile data limiter coming this year, HDR launch show revealed (Pocket-lint)