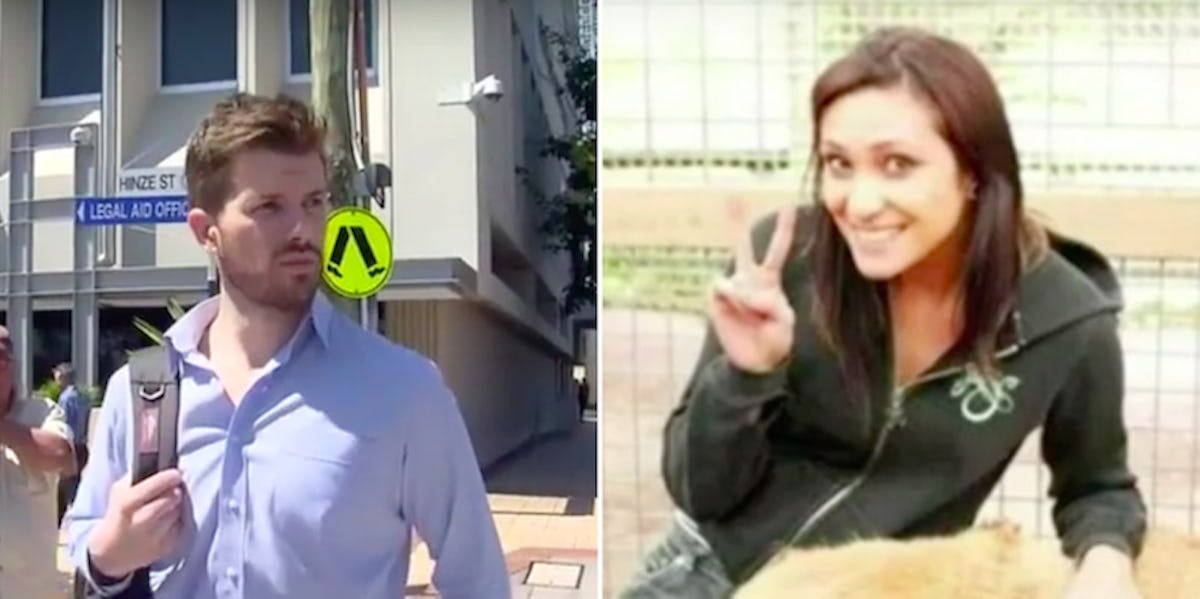 Man Records Tinder Date Before She Falls To Her Death Trying To Escape Him
YouTube
A secret audio recording captured a fight between a couple on a Tinder date before the woman fell 14 stories to her death from her date's balcony, a court has heard.
Gable Tostee, 30, has pleaded not guilty to murdering Warriena Wright, 26, at his apartment in Queensland, Australia, in the early hours of August 8, 2014.
Brisbane Supreme Court heard how Tostee had enabled an audio device in the three hours prior to her death.
It captured an altercation between the pair in which Tostee is allegedly heard saying, "You're lucky I haven't chucked you off my balcony you God damn psycho bitch," reports the New Zealand Herald.
The recording continues,
You're not going to collect any belongings, you're just going to walk out. If you try to pull anything I'll knock you out, I'll knock you the fuck out - do you understand?
A neighbor claims to have heard Wright say, "No, no, no, please let me go home," before witnessing her falling to her death.
The recording device was still on when Tostee called his dad in the immediate aftermath. He told his dad they had had sex before the argument happened.
He is allegedly heard saying,
I was all right at first, we, you know, had sex in bed and after that she kept drinking. She kept beating me up... I forced her out onto the balcony and I think she might have jumped off. She was saying, 'I know Muay Thai, I'll beat you up for fun.' I tried to hold her down and she ran out onto my balcony and the last thing I remember was she kept hitting me for some reason and I just like tackled her down on the ground inside the apartment.
Wright was visiting Queensland from New Zealand for a wedding.
The trial is expected to last about a week and will hear from 20 witnesses.