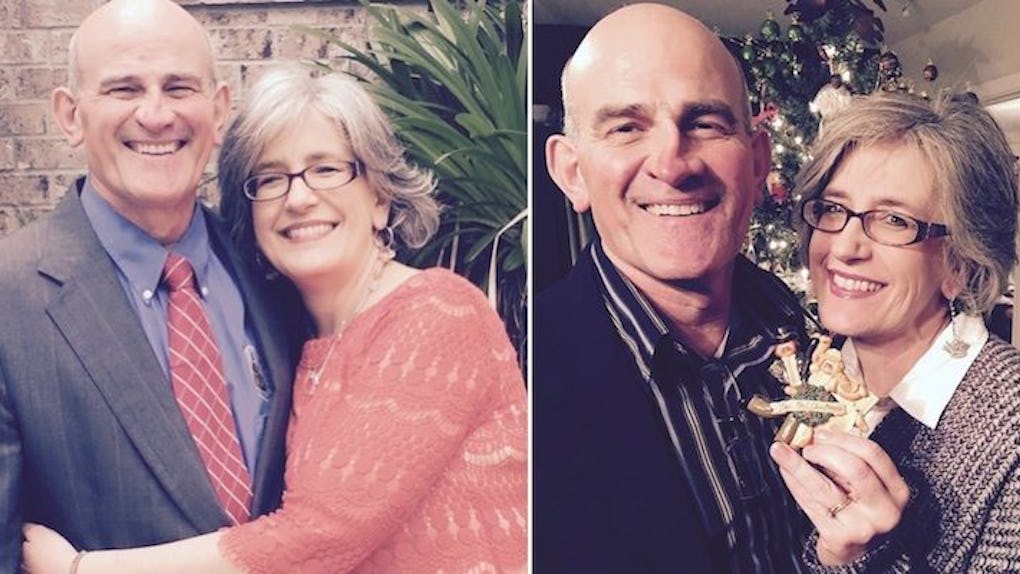 Facebook
Pastor Commits Suicide After Being Exposed In The Ashley Madison Leak
A Louisiana pastor reportedly committed suicide shortly after he was exposed on the website Ashley Madison.
July's data breach of Ashley Madison, a website said to be used primarily for cheating on one's spouse in secrecy, saw the release of personal information belonging to over 30 million users.
Among those users was 56-year-old John Gibson, who was found dead by his wife, Christi, in their home on August 24, Huffington Post reports.
Christi cited a suicide note suggested her husband killed himself because he could not handle the shame of his alleged infidelity becoming public.
Describing the note to CNNMoney, she said,
He talked about depression. He talked about having his name on there, and he said he was just very, very sorry.
The widow believes her husband feared the data breach put his job in jeopardy.
Christi said,
It wasn't so bad that we wouldn't have forgiven it, and so many people have said that to us, but for John, it carried such a shame.
John Gibson was a pastor of First Southern Baptist Church in Pearlington, Mississippi and a professor at New Orleans Baptist Theological Seminary, according to New York Daily News.
Dr. Chuck Kelley, the president of the seminary, announced the death during a service at the New Orleans campus on Tuesday.
He said,
On the first day of classes, we had the unexpected death of a much loved professor, colleague and friend, Dr. John Gibson. We learned that he made some very sad and unfortunate choices in his life, and his son shared in his memorial service his death appeared to come at his own hand.
Kelley added Gibson would often fix students' cars for free and pay for the parts with his own money, Daily Mail reports.
The deceased left behind his wife, who is a minister of discipleship and missions at First Baptist Church New Orleans, and their two children.
Christi Gibson told CNNMoney anyone affected by the Ashley Madison leak deserves love and support.
She said,
These were real people with real families, real pain and real loss. Don't underestimate the power of love. Nothing is worth the loss of a father and a husband and a friend. It just didn't merit it. It didn't merit it at all.
At least three other recent suicides are thought to be direct results of the hack.
Citations: New Orleans Pastor Outed In Ashley Madison Hack Commits Suicide (Huffington Post), Pastor and seminary teacher who was outed as and Ashley Madison cheater commits suicide because he carried too much shame (Daily Mail), Baptist pastor revealed as Ashley Madison user committed suicide (New York Daily News)