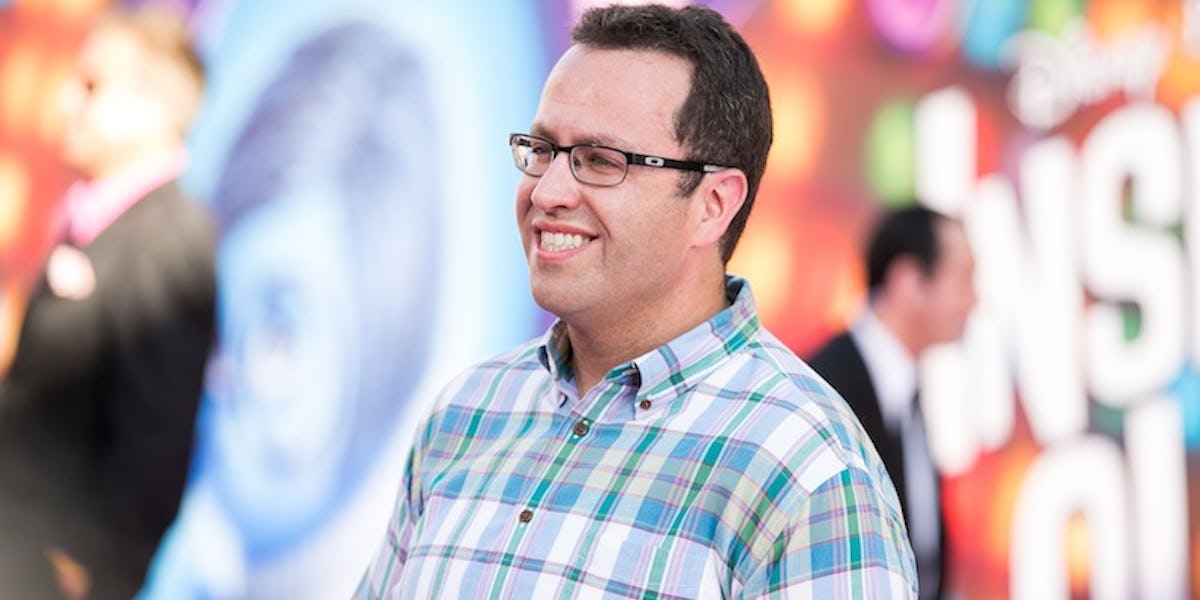 Jared Fogle Reaches A New Low By Suing The Family Of One Of His Victims
REX/Shutterstock
The disturbing case involving Jared Fogle just took an unexpected turn.
After formally pleading guilty back in November 2015 to the charges of possessing child pornography and paying for sex with minors, the 39-year-old former Subway spokesman is now reportedly suing the parents of one of his victims.
According to TMZ, Jared Fogle is blaming the victim's parents for their child's unstable mental health following Fogle's conviction.
The report states that the lawsuit is targeting an unidentified Indiana-based victim, "Jane Doe," and that Fogle's suit against the victim's family alleges that "the girl's parents screwed her up when they got divorced."
In other words, Jared Fogle ACTUALLY believes that he is not at fault for the child's issues with depression and her "destructive behaviors," but that her divorced parents are.
The parents of the victim, who are now allegedly being sued by Fogle, had sued the disgraced Subway pitchman and his ex-employee, Russell Taylor, prior.
Other portions of the report state that the victim has allegedly engaged in drug and alcohol abuse, expressing suicidal thoughts and self-mutilation.
Jared Fogle himself is serving a sentence of 15 years with a hard minimum of 13 years in federal prison. In addition to his lengthy commitment, the sentence comes with no possibility of parole.
Keep in mind, Fogle's attorneys initially tried to have his sentence reduced down to just 5 years for his heinous crimes against minors.
Perhaps what's even more disturbing is the fact that Jared Fogle is even attempting to place blame elsewhere.
Back in November of 2015, Jared Fogle told the judge,
Not a day will go by that I don't think about them, what I did and the impact on their lives.
And now he claims he isn't responsible for the mental state of one of his victims? Despicable.
The baffling news comes just a few months after the 39-year-old former Subway spokesman was beaten to a pulp after being jumped in the rec yard at Englewood prison in Colorado.
We'll see where this goes, folks.
Citations: Former Subway Spokesman Jared Fogle Reportedly Sues Child Porn Victim's Parents (Complex)