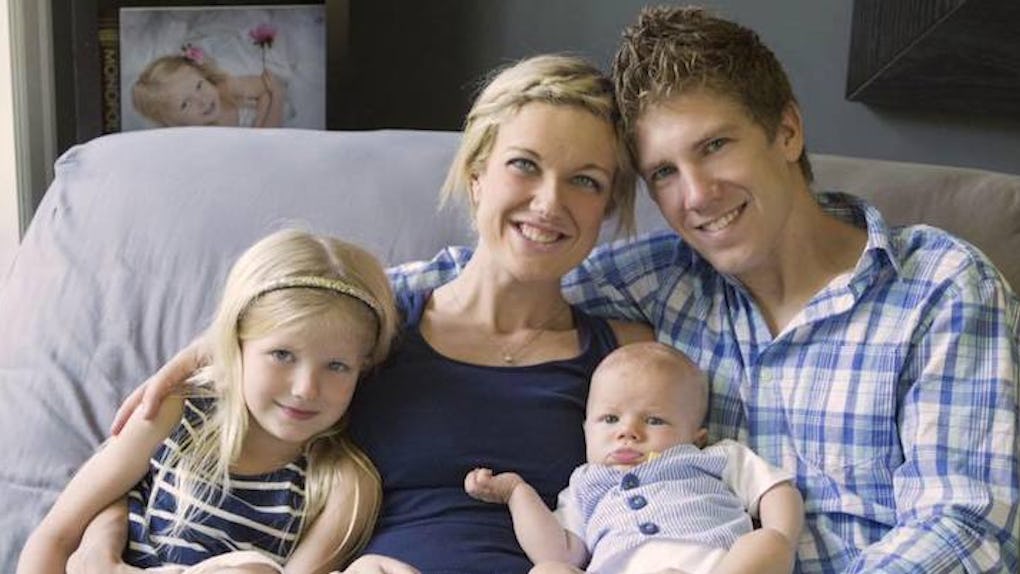 Facebook
5-Year-Old Amazingly Unclips Car Seat, Rescues Her Family In Car Crash
A 5-year-old got out of her car seat and climbed up a giant hill to rescue her family after a devastating car accident.
According to Metro, Angela Shymanski was driving her daughter, Lexi, and her 10-week-old son, Peter, back from a Calgary vacation on June 8 when she became drowsy on their way home to Prince George, British Columbia.
She eventually fell asleep, and the car plunged nearly 40 feet off a steep cliff just outside Jasper, Daily Mail reports.
Angela said she was knocked unconscious, but Lexi woke up when she heard her brother's screams.
After unbuckling the five straps of her car seat, Lexi opened the ravaged car door and, without any shoes on, hiked up the rough terrain toward the road, her mother said.
Angela told Metro,
It's crazy. I only can remember one or two times where she got out of her five-point harness previously.
The girl reached the top and flagged down a passing driver to tell him about their fallen car, which could not be seen from the highway.
The driver climbed down the hill to remove Peter from the car but could not free Angela, so he went back up to the road to get more help.
According to Angela, the next driver to be flagged down turned out to be a paramedic who saw Angela's injuries and knew moving her could possibly cause more damage.
Angela said,
If they would have jostled me a little bit, I might have been completely paralyzed.
The family was airlifted to a hospital in Edmonton where Peter was immediately taken into surgery due to severe bleeding in his brain.
Angela broke her back in two places and sustained nerve damage in her leg as well as internal bleeding.
Lexi appeared to just have some scratches, but her mother says she now suffers from neck pain and nightmares.
The family is all recovering now at home.
Angela told Metro,
It's crazy because the guy who came to see us in the hospital, he said the medics and the firemen needed ropes to get up and down that embankment, and she did it barefoot.
A GoFundMe page has been set up because Angela is currently unable to work as a swim instructor or run the bed and breakfast she operated out of their home. Her husband, Travis, also had to take a leave from work to take care of the family.
As of this morning, 339 people donated $17,395 in 27 days.
Citations: Girl 5 hailed a hero for climbing barefoot up 40 foot creek to get help after freak car crash left her mother unconscious with broken back and baby brother with bleeding brain (Daily Mail), Five year old BC girl saves mother baby brother after serious car crash (Metro)