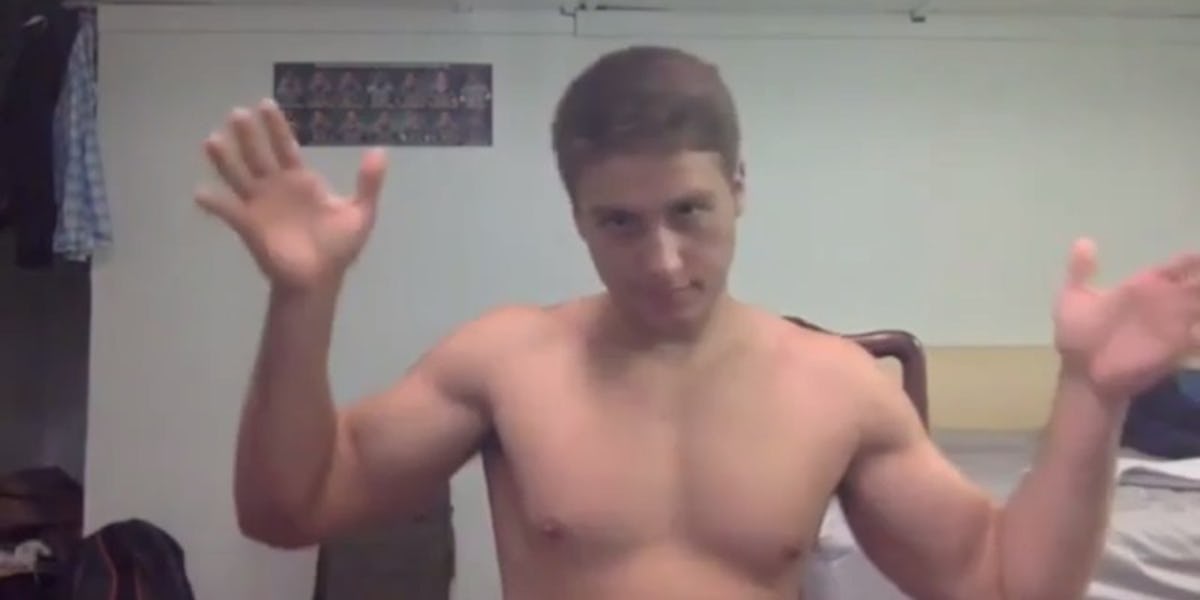 FSU Frat Guy Who Ate Man's Face Breaks Silence In Interview From Hospital Bed
YouTube
Back in August, an FSU student and fraternity brother named Austin Harrouff, was put into a coma by police as they attempted to pry him off John Stevens III after Harrouff was found mauling Stevens' face and abdomen in his driveway.
Harrouff has been accused of stabbing John Stevens III and his wife Michelle Mishcon (pictured below) to death in front of their home on August 15 -- during a possibly drug-induced mental break -- for no apparent reason.
The 19-year-old was severely wounded in the fight with police, and apparently, it took four officers and a police dog to stop the attack.
He was in a coma for 11 days before finally waking up, and today, it was announced he has given his first interview with the media -- to Dr. Phil.
As PEOPLE reports, the phone interview will be part of a segment somewhat bombastically called "The Frat Boy Dubbed 'Cannibal Killer' Breaks His Silence from His Hospital Bed" and will likely air this Friday.
The son of John Stevens, John Stevens IV, is furious Harrouff is being allowed to give this interview, presumably because he thinks it is an attempt to engender sympathy for the accused.
He told the Post,
It may be his right to give a phone interview, but if the process would have been followed like any other double murderer  — and he was arrested immediately — he may have not been so inclined to give an interview from jail.
As PEOPLE points out, John Stevens IV believes Harrouff has received preferential treatment because he is a wealthy, white male who "looks like all of us."
But Martin County Sheriff William Snyder says interviews like this can actually be what ends up putting people behind bars.
Snyder told WPBF,
That's the trick back for anybody who makes a statement to the press. There's nothing to do with Miranda [Rights] there, and anything he says can and will be used against him later on.
Harrouff's father has already been interviewed by Dr. Phil in the aftermath of his son's violent crime.
We will publish a follow-up on Harrouff's interview when it airs.
This will be the first time Harrouff has broken his silence since that brutal night.