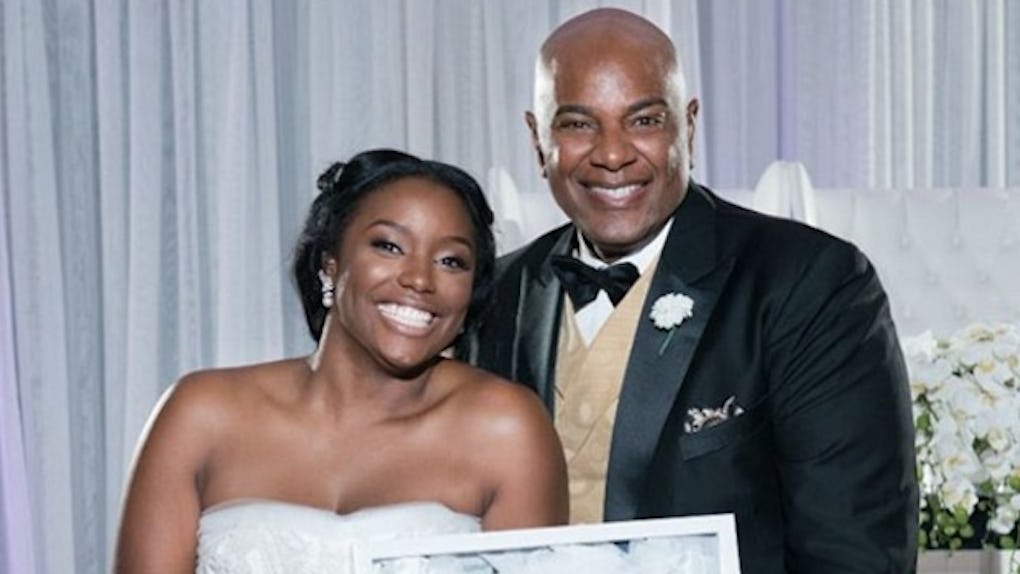 Instagram
Bride Gives Dad A Certificate At Her Wedding To Prove She's A Virgin
A bride presented her father with documentation confirming she was a virgin before heading into her marriage.
Brelyn Bowman's father, Dr. Mike Freeman, is a well-known pastor, and she wanted him to have proof she obeyed the Bible by remaining abstinent until her big wedding day on October 10.
According to her Instagram, after obtaining medical confirmation her hymen was not broken, Bowman had her doctor sign a "certificate of purity" that she gave to her father on her wedding day.
In another Instagram photo, Bowman, whose husband was also allegedly a virgin until their marriage, wrote,
If one person has made a decision to wait until marriage or decide to stop [and] wait, we have done our job! Let's make Jesus famous!
She also posted a photo of her wedding invitation about two weeks before the wedding to declare literally anyone could come to the ceremony, which was reportedly attended by over 3,500 people.
Many other Christian brides give similar certificates to their fathers on their wedding days, according to the New York Post.
Bowman wrote she also presented her father with a covenant he had given to her when she was 13, which presumably was a promise she would stay pure until marriage.
Citations: Bride presents dad with 'certificate of purity' on wedding day (New York Post)