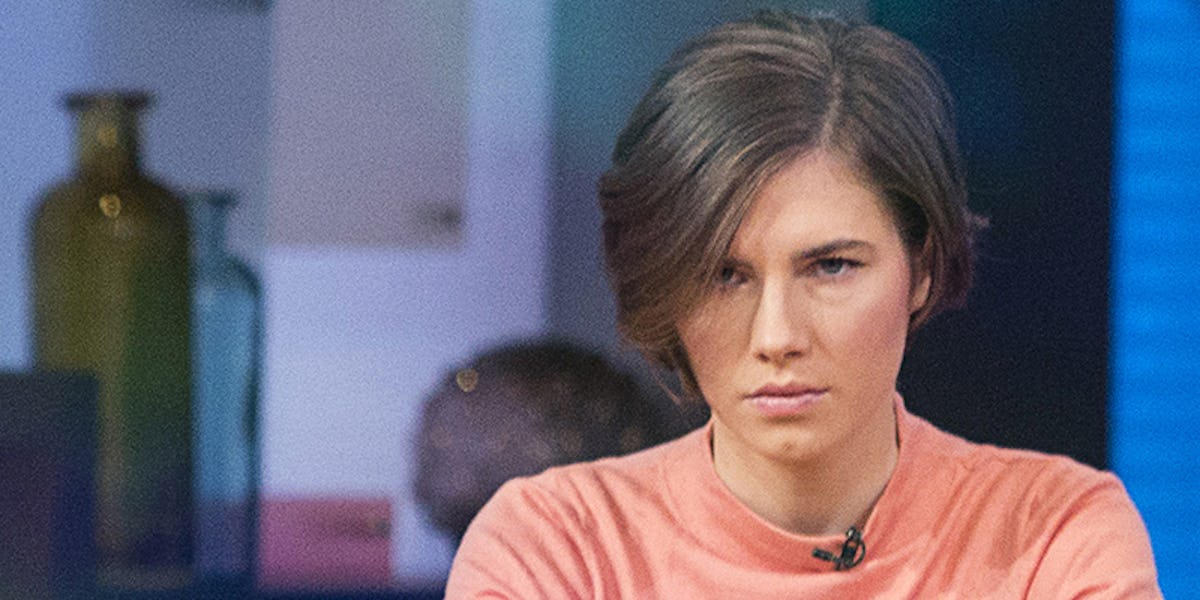 Amanda Knox Took A Very Oddly-Timed Shower On Night Of Murder, Ex-BF Reveals
REUTERS
Amanda Knox came home and saw the apartment door mysteriously left open. She noticed her roommate's door was shut. And then, strangely enough, she decided to take a shower.
Knox's story is being re-examined in the media, as the story of the former American exchange student and her role in an Italian murder case is being immortalized in a Netflix documentary.
"Amanda Knox," premiering this Friday, reintroduces many details about the case to the public.
One of those details is the odd timing of Knox's shower the night her roommate, Meredith Krutcher, was killed in 2007.
In the documentary, Knox's then boyfriend, Raffaele Sollecito, says,
I saw all this mess. It was very weird and I was a little bit surprised that [Knox] took a shower inside her house without having the anxiety of it.
It was only after taking the shower Knox noticed there was blood in various places around the apartment. Two days later, she would describe the scene to her family in an email.
The words come via Rolling Stone:
There were drops of blood in the sink. At first I thought the blood might have come from my ears, which I had pierced extensively not too long ago, but then immediately I knew it wasn't mine... when I touched the blood in the sink, it was caked on already... I thought it was strange, because my roommates and I... wouldn't leave blood in the bathroom, but I assumed that perhaps Meredith was having menstrual issues and hadn't cleaned up yet. Ew, but nothing to worry about.
Knox's story is frightening, confusing, controversial and known worldwide. Now, Netflix's production reveals more about her than ever before.
The teaser trailer recalls much of the drama that unfolded in this international scandal.
After multiple legal battles, Knox and Sollecito were both exonerated, while another Italian man was convicted based off of DNA evidence.
Still, much like the Ramsey family in the case of JonBenet, there's still speculation surrounding Knox's role in the murder, keeping this story just as dark and fascinating as ever.
We know what we're playing on Netflix tonight.
Citations: Rolling Stone, Dateline NBC, Independent