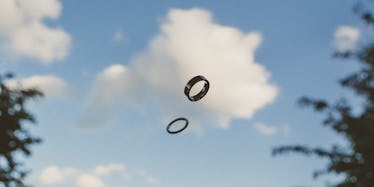 13-Year-Olds Can No Longer Marry In This State Thanks To Insanely Overdue Law
Rob and Julia Campbell
Up until Friday, it was possible for a girl age 13 or younger to marry in Virginia if she had parental consent and was pregnant.
Isn't that crazy?
Last week these archaic laws were replaced with new policies that should have been brought in years ago.
Now there is a minimum marriage age in the state -- 18. Girls aged 16 or 17 can marry if they are emancipated by court order and it doesn't matter if the teenager is pregnant or not.
You may remember that social experiment doing the rounds earlier this year. It showed a 65-year-old man posing with a 12-year-old girl in Times Square. They were both dressed in wedding attire, giving the impression they'd just gotten hitched. The public response was one of fury.
Though controversial, it did highlight the very real issue of forced marriage of children in America.
Here's an alarming stat for you: More than 200 children under the age of 15 got married in Virginia from 2004 to 2013, according to the state's Department of Health. During the same time frame, around 4,500 kids aged 18 or under tied the knot.
Men under investigation by child welfare officers would hide behind these old laws and essentially mask rape, abuse and forced marriage.
A huge driving force behind this change in law was the Tahirih Justice Center. When the new bill passed on Friday, Jeanne Smoot, senior policy counsel at the center, said she hoped it would serve as "a wake-up call" to legislators about how laws can facilitate forced marriages of children.
We hope so too.
Citations: Why 13-year-olds can no longer marry in Virginia (Washington Post)