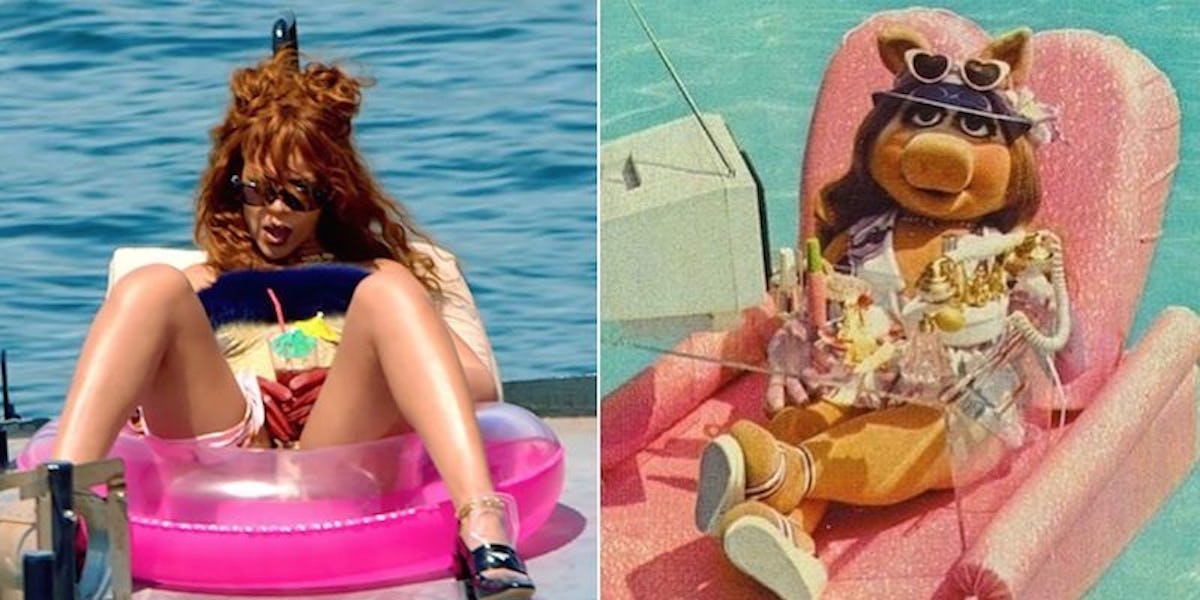 Miss Piggy Gives Rihanna A Run For Her Money With This 'BBHMM' Cover (Video)
Miss Piggy is right up there with Beyoncé as feminist icon; she truly is the Bae of Pigs.
Isn't this the most epic mashup of all time?
Before we all looked up to Beyoncé as the queen, we were residents in a lady-power commonwealth that fell under Miss Piggy's jurisdiction.
Strong, capable and not afraid to speak her mind, Miss Piggy had qualities we could all look up to. She was like an old Joan of Arc or a young Bea Arthur.
In my opinion, this mashup was a long time coming. Why is Miss Piggy not more frequently heralded as a tough feminist icon in modern-day society?
All I'm sayin' is, bitch better have Miss Piggy's money.