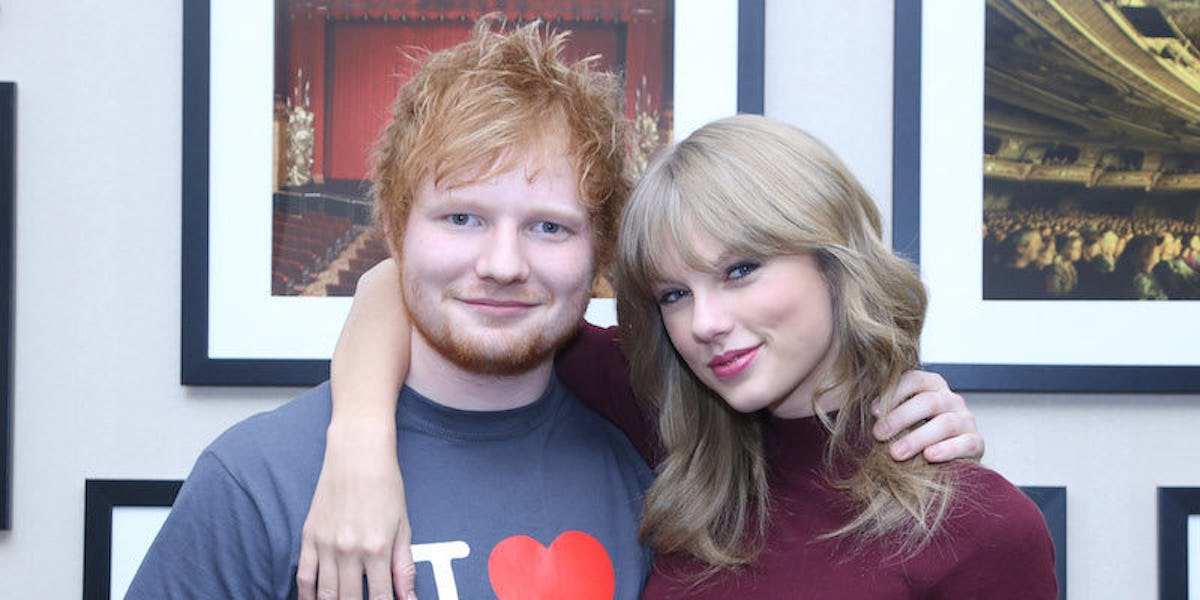 This Mashup Of Taylor Swift's And Ed Sheeran's Songs Is Seriously Perfect
Getty Images
It's no secret Taylor Swift and Ed Sheeran are best friends.
They constantly support each other and write the cutest BFF messages to one another.
Remember when Ed won Song of the Year at the Grammys and Taylor was the most excited person in the audience? It was ADORABLE. They clearly go way back.
Taylor and Ed are also both extremely talented artists. Their songs carry so much meaning, and their voices are incredible.
Have you ever thought about what their music would sound like together?
WELL, SURPRISE. IT'S YOUR LUCKY DAY!
Singer Louisa Wendorff did her own mashup of Ed Sheeran's "Photograph" and Taylor Swift's "Clean."
The cover features Who Is Fancy, and it's honestly amazing.
If you're in the mood to be blown away, check out the cover in the video below.
Citations: Taylor Swift Ed Sheeran Mashup (Teen Vogue)