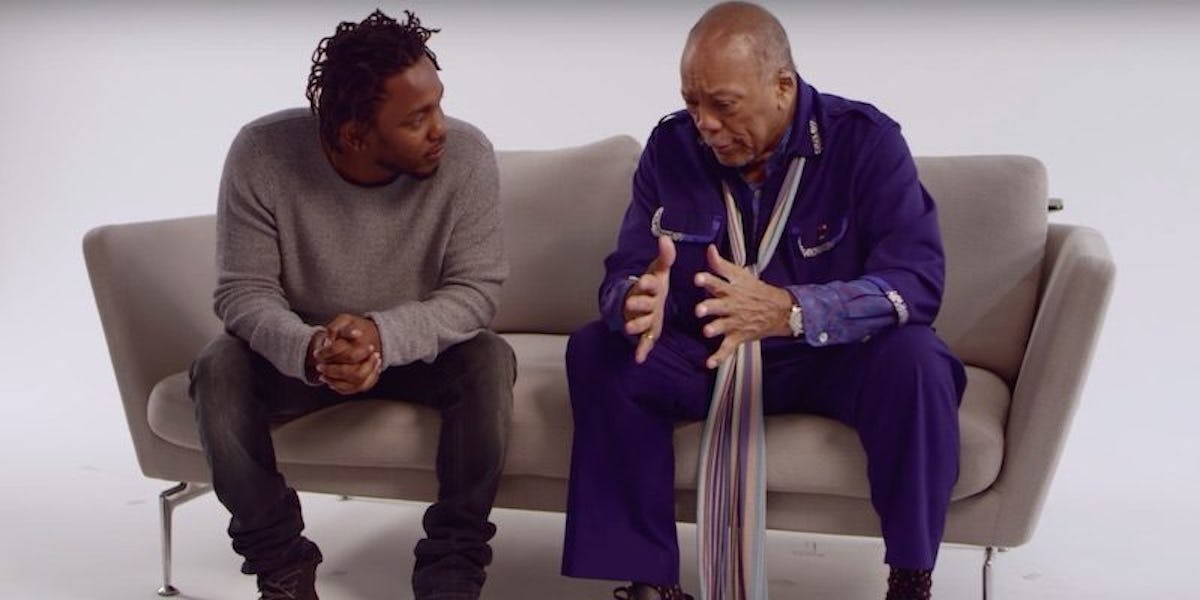 Kendrick Lamar Finally Got To Meet One Of His Role Models, Quincy Jones (Video)
kj
Kendrick Lamar is one of the few artists left in the game who still cares about music purely as an art form.
A part of that is putting deep thought into all of his lyrics, but it also means he respects the culture of music and all the greats who came before him.
One of his biggest inspirations is none other than super producer Quincy Jones, who, if you ain't know, was the one who produced Thriller for Michael Jackson. That's right. Thriller, son.
The two linked up for a dope interview/photo shoot with HYPETRAK where Kendrick, as humble as ever, listened and learned several important lessons about the music game from a real OG.
Watching these two amazing artists who are so important to the culture for such different reasons was awesome and definitely worth three minutes of your damn time.
You might just learn a little something yourself.