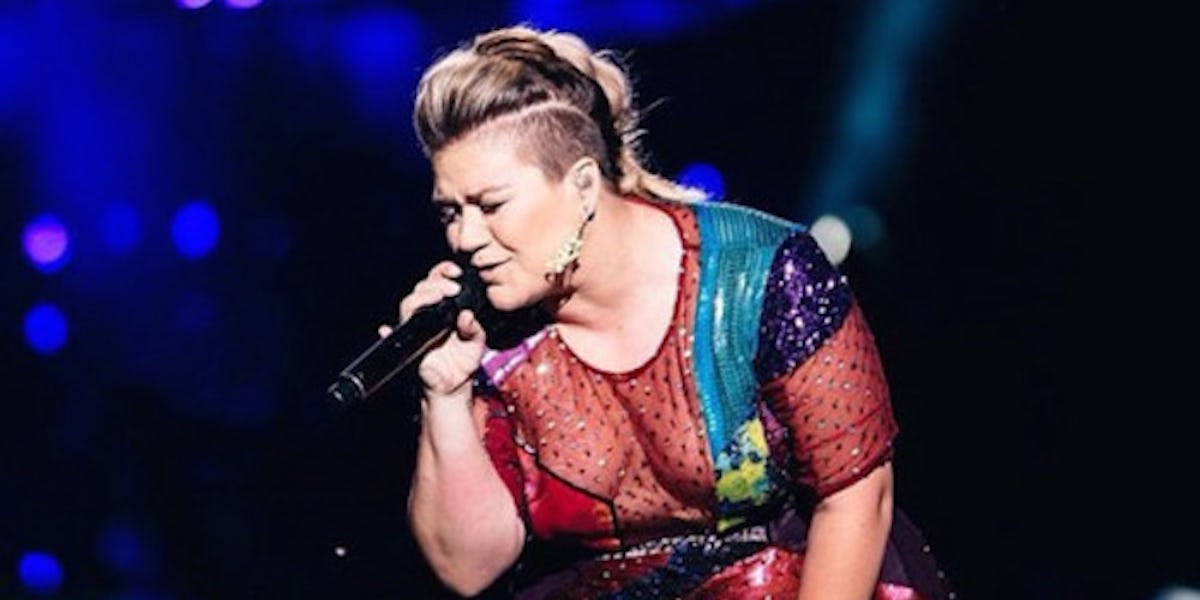 Kelly Clarkson Covered TSwift's 'Blank Space' And Absolutely Crushed It (Video)
Upon request from a fan, Kelly Clarkson covered "Blank Space" by Taylor Swift during a concert in Toronto last Saturday, and it's better than I even thought possible.
Clarkson added her own jazzy flare to the cover, but it's still as catchy as ever.
Not to mention, it's also Taylor Swift-approved. The pop star clearly loves Clarkson's rendition of her own song as much as I do.
Swift tweeted,
Kelly Clarkson covered Blank Space and YES. http://t.co/qwhXSxPOEx — Taylor Swift (@taylorswift13) July 26, 2015
Clarkson had some kind words as well and responded,
@taylorswift13 girl I've been covering your songs since "White Horse"! I love them! I wish they would have requested "Clean" #favorite :) — Kelly Clarkson (@kelly_clarkson) July 26, 2015
Clarkson completely nailed numerous covers recently including "Stay" by Rihanna, "Love Me Like You Do" by Ellie Goulding, and many others.
Citations: Queen of Covers Kelly Clarkson Does Blank Space Taylor Swift Approves (Cosmopolitan)