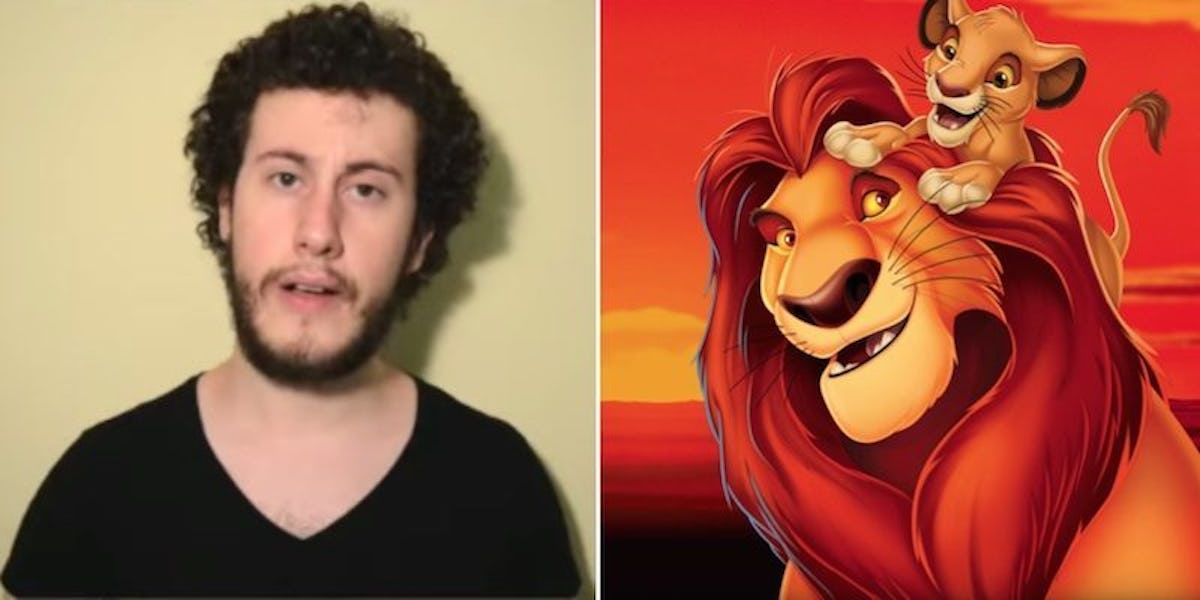 Guy Sings Every Part Of 'Circle Of Life' In This Incredible Cover (Video)
Sam Robson is one of those rare humans who uses his downtime in both productive and creative ways.
In July, the YouTuber created a multitrack of himself performing "Circle of Life" from Disney's 1994 weepfest "The Lion King" using only his own vocals, his body and a few percussive instruments.
The track is more complex than most multitrack videos on the Web, with as many as 50 voices layered at once.
And Robson looks a lot like an alternate universe version Dustin Diamond.
In the parallel world, though, DD is talented and releases videos online that, rather than ruin our childhood, make us nostalgic for a simpler time.