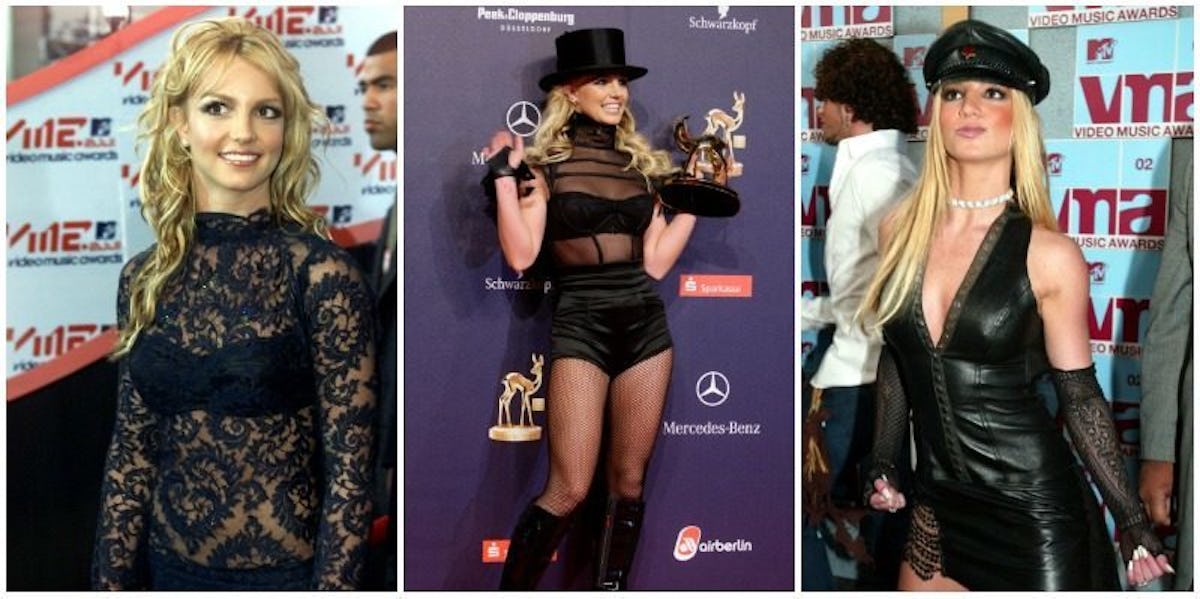 Britney Spears Hasn't Changed Her Outfit Since 2001 And We Have Proof
REUTERS
OK, let's get one thing out of the way: I am now, and forever will be, a diehard Britney Spears fan.
As a 31-year-old woman, I can say I was there from the beginning when "... Baby One More Time" premiered. I was there for every hit, every Madonna kiss, every rough patch and now, like a phoenix rising from the ashes, I am there once again to see her on top, performing at her best at the Billboard Music Awards.
In a few weeks, I will be hitting the Vegas strip with my sister to see Britney in concert for the third time. It will be epic. I had zero shame then, and I have zero shame now about totally, 100 percent believing if we were to one day meet, we'd be best friends.
But, there is one thing I have noticed, as a forever fan, that I have to point out: Britney Spears has been wearing the same outfit since 2001, and nobody seems to care.
Need proof? Keep scrolling.
The 2001 MTV Video Music Awards
Here's Britney arriving at the 2001 MTV Video Music Awards in New York. At the time, Britney was nominated for Best Pop Video for her music video "Stronger." This is the first time we see her rocking the lacy, black, mini look.
The 2002 MTV Video Music Awards
Here she is arriving at the 2002 MTV Video Music Awards where she was nominated in the Best Female Video and Best Dance Video categories. Britney upped her LBD outfit with a few pieces of dominatrix flair.
The 2004 Billboard Music Awards
Here's our girl backstage with an award during the 2004 Billboard Music Awards. Spears spiced things up by adding a bit of nude to her look, but as you can see, homegirl loves her some black lace.
The 2008 Bambi Awards
Britney, we get it, you look dope in sheer black. Here she is with her Bambi Award in Germany in 2008. She won the Pop International Award that night because, duh, she deserves it.
The 2016 Billboard Music Awards
And, once again, during the 2016 Billboard Music Awards, Britney showed off not only her bangin' mom bod, but she also showed off her one true love: sheer, black lace.
I don't even care if you were wearing the same undies for 15 years, Britney. You do you. Everyone loves it.