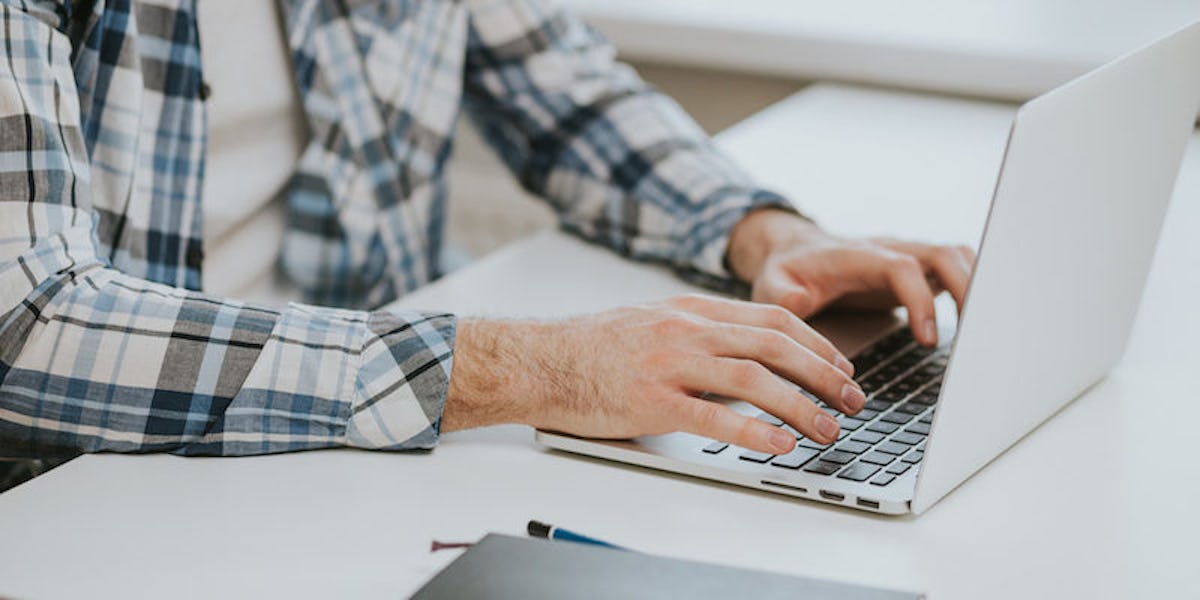 7 Places To Work Part-Time That Will Keep You Afloat When You Quit Your 9-To-5
Shutterstock
If you're reading this, chances are you've thought about quitting your job at least once or twice.
That also means you've probably done some research on how exactly to go about leaving your workplace.
If that research was done right (if you've actually read advice from people who've been there, done that), you probably realized most of them advise being extremely cautious.
Take Jim Wendler, for example. He's a personal trainer and author who quit his job before deciding to work for himself.
Wendler told CNBC,
Definitely the best advice I got is hold on to your other job as long as you can, and just save your money. The catchphrase was 'follow your passion,' but if your passion can only give you $200 a month, that's not going to help. It's just dumb.
A lot of people might think staying at a job they don't like is agonizing, especially when they want to follow a passion, or start a business. However, having no flow of income can be even worse.
It's something to think long and hard about. If you do eventually decide to quit, you should embrace part-time life to stay afloat after you're done with the 9-to-5 life.
Here's a list of options for part-time work that could help you turn unemployment to fun-employment.
1. Bartender
The idea that you can easily become a bartender and make between $300 and $400 a night seems like an overly optimistic take. Nothing in life is that easy.
But, even a conservative estimate on how much bartenders earn make it sound like a great idea to take on.
Check out the testimonial from this bartender, for instance, which says four nights of work per week can be enough to make up your living expenses.
2. Tutor
If you're well-versed in a STEM subject, tutoring could be the perfect side hustle for you.
Forbes contributor Laurence Bradford estimates the money you could make as a tutor to be between $25 and $75 per hour.
Best of all, there are seasonal opportunities, like SAT-prep. Plus, the hours you're working would be after school hours, so you can use the business day for other endeavors.
3. Freelance Writer
Some people rely on freelancing to provide income that resembles a full-time salary. However, freelancing can be used as a part-time side hustle as well. There are a lot of variables at play, of course, like the industry you work in.
But, you can seek advice that suits the exact skills you have. It just takes a lot of commitment. Consider the words of career coach Michelle Ward, who told USA Today,
This is the most important shift you need to make to launch and be a successful freelancer. If you don't believe that you can do it, then you won't. Plain and simple. Harsh yet true.
Hey, no one said it'd be easy.
4. Sales Associate
A position at a clothing store in your local mall is a great option if you're looking to put it little of extra cash in your pocket.
According to Glassdoor, a part-time sales associate at Macy's can make around $18,000 a year. If you're looking to work a certain amount of hours per week, to give yourself just a little financial breathing room, working in retail might make sense.
5. Babysitter
According to a recent survey, babysitters make an average of about $15 per hour, while watching two kids can bring in at least $18 dollars an hour.
However, that same survey says most parents only call for a sitter on rare occasions, while only 21 percent of parents call twice a month.
Clearly, you'd have to find a way to build a pool of clients. But if you managed to do that, you'd have the perfect setup.
6. Uber Driver
If you work for a private ride service like Uber, the amount of money you can make varies. For instance, the Washington Post says the average earnings for Uber drivers amounts to $20 per hour nationally. However, in places like Detroit, drivers make far less.
Depending on where you live, working for Uber or Lyft or any of the other competitors emerging might make lots of sense for you.
7. Barista
If we're talking about making money on the side, working at a coffee shop could be a great choice for you. If you're specifically worried about losing health benefits, though, working at a Starbucks should be on your mind.
According to Cincinnati's WCPO-TV, part-time workers at Starbucks are eligible for health and dental benefits after just three months of working at the store.
Since there's a Starbuck just about everywhere, this opportunity could certainly be a viable option.