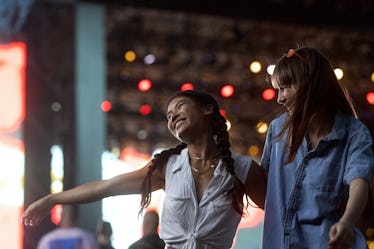 10 Experience Gifts For Your Adventurous BFF & Making Memories
These immersive gifts include bucket list experiences.
Georgijevic/E+/Getty Images
Holiday shopping is underway, and with so many sales and Christmas collections, it can be overwhelming to select the perfect gift for your adventurous best friend. You want to get them something they'll genuinely enjoy and is personal to them, but the ideal present doesn't always come in a pretty box with a bow. Sometimes, the most valuable gift you can give a loved one is an immersive experience that'll enrich their life and leave them with a special memory you can enjoy together. Giving an experience gift will feel more thoughtful too, because your present can immerse them in one of their interests or check off a once-in-a-lifetime experience on their bucket list. Keep scrolling to check out 10 experience gift ideas to give your thrill-seeking BFF or bae this holiday season.
Shopping for an experience gift may actually be an easier mission than searching the department store for an object or clothing item, because you probably already know how to build a perfect day around their interests, just from knowing them for so long. Maybe they're a foodie who'd love to attend a cooking class, or they're a thrill-seeker who's always dreamt of skydiving. If you two love to sip wine and catch up on gossip, they'll love a wine tasting trip to a vineyard, or if you bond over your wellness goals, you can gift them their favorite fitness classes for you to attend together. Santa doesn't make these kinds of gifts in his workshop, but that makes them even more special. There's a brand new year ahead, so give the gift of cherished memories in 2023 from these experience gifts.