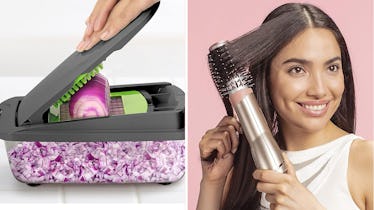 50 Gifts So Loved That Amazon Reviewers Wished They'd Gotten Them Sooner
Gifts that won't end up in the back of someone's closet.
We may receive a portion of sales if you purchase a product through a link in this article.
We all have a lackluster gift (or two) hanging out in the back of our closet. Maybe it's an itchy sweater or that overpowering body lotion. So how can you break the cycle of unwanted gifts? The key is to give Amazon gifts so loved, they'll never be stuffed away in storage.
When you're buying for someone else, the reviews are really what guarantee a good present: Buyers will straight-up tell you when something doesn't look or work like it should — and they're just as likely to let you know when something is so brilliant, they wish they'd known about it sooner.
This article was originally published on