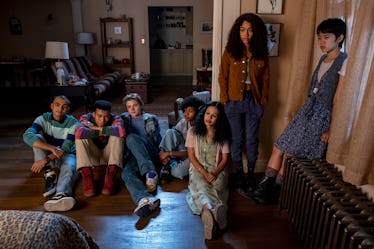 10 Books Like The Midnight Club To Read With All The Lights On
Here's a reading list for after your Netflix marathon-watch.
Eike Schroter/Netflix
The Midnight Club just dropped on Netflix Oct. 7, but you may have already marathon-watched all 10 episodes. The horror series based on Christopher Pike's 1994 novel of the same name is the perfect thrilling story to immerse yourself in this Halloween season, and there are books like The Midnight Club to further your journey. These books and stories are scary good just like The Midnight Club, so you may want to sleep with your reading light on.
Since you enjoyed The Midnight Club on Netflix, the only logical next step is to read the book that inspired the series. Of course, you can always re-watch the show for a second or third time as well, but why not read a few more ghost stories to get your spook on this time of year? A few other scary stories from Pike are great followups to The Midnight Club.
On the flip side, the actual Midnight Club of terminally ill kids who all meet together is really at the heart of the story. If you're looking for another series that has themes of teenagers dealing with death or forming a bond over a shared experience, you may enjoy a few of these other YA stories as well. It all really depends on what you gravitated towards the most while reading or watching The Midnight Club, and these books like The Midnight Club are sure to keep you entertained.