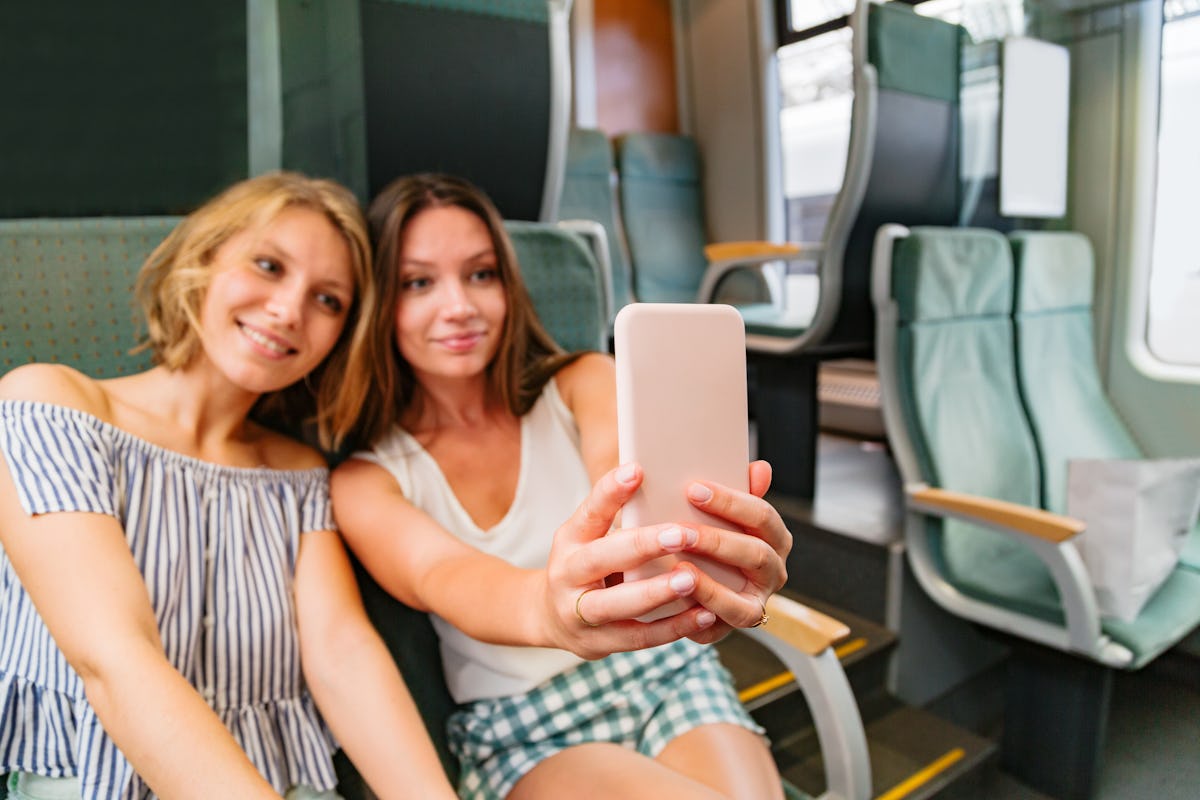 Make Your Own Bama Rush-Inspired Videos With These 9 TikTok Ideas
Shutterstock
If you haven't been glued to the #BamaRush side of TikTok, you're seriously missing out. The sorority rush process at the University of Alabama, which is trending all over the "For You" page, gives viewers an inside look at how fun it is to join Greek life. By now, you may have scrolled through some #OOTD posts and behind-the-scenes videos of people going from pre-rush to bid day. Whether you're a hopeful freshman looking to join the house of your dreams or you're already a sorority sister wanting to get in on the rush week fun, these sorority rush ideas for TikTok will help get you started.
Recruitment is a big deal, and you'll definitely want to document the whole experience on social media as much as you can. When you're not posting a breakdown of your outfit of the day, get your fellow rushees or sisters together to watch any of these rush week TikToks for inspiration. Using different sounds and song clips, you can make some truly LOL-worthy and entertaining TikToks that are worthy of of the FYP.
Whether rush week is coming up or you've still got a few months to go, you might find some cute rush week TikTok ideas for skits or funny videos to keep on the back-burner. Whatever the situation, these nine sorority rush TikToks are here to inspire you and help you show off just how fun Greek life at your school can be.