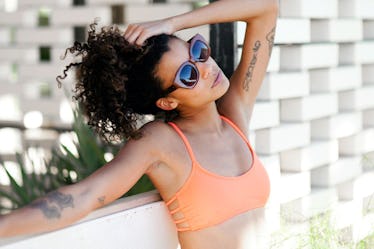 5 Changes To Make Over Spring Break, Because Spring Cleaning Isn't Just For Your Closet
Spring break is something to look forward to every year. Even if you're not going anywhere, you get a chance to get away from the books and group projects for a little bit. You can take some time for yourself, and maybe you'll even get to stay at your apartment by yourself for a while if your roomies are headed out of town. Much like the season, spring break is a time for growth, and it's a chance for you to revamp your life a little bit. Here are a few small changes to make over spring break.
Whether you're thinking of cleaning out your closet, switching up your hair color to a pastel hue, or maybe doing a full-on digital detox, there are a ton of things you can do to make some major changes in your life. The best part is that a lot of these changes are temporary or don't take too much effort, in case you're not thrilled with the results. (You know what I'm talking about: that spring break haircut that didn't turn out quite as you'd envisioned it would.)
If you're looking for ways to make some minor life changes over spring break, start with this list. When you're living your best post-spring break life, you'll be so glad you did.