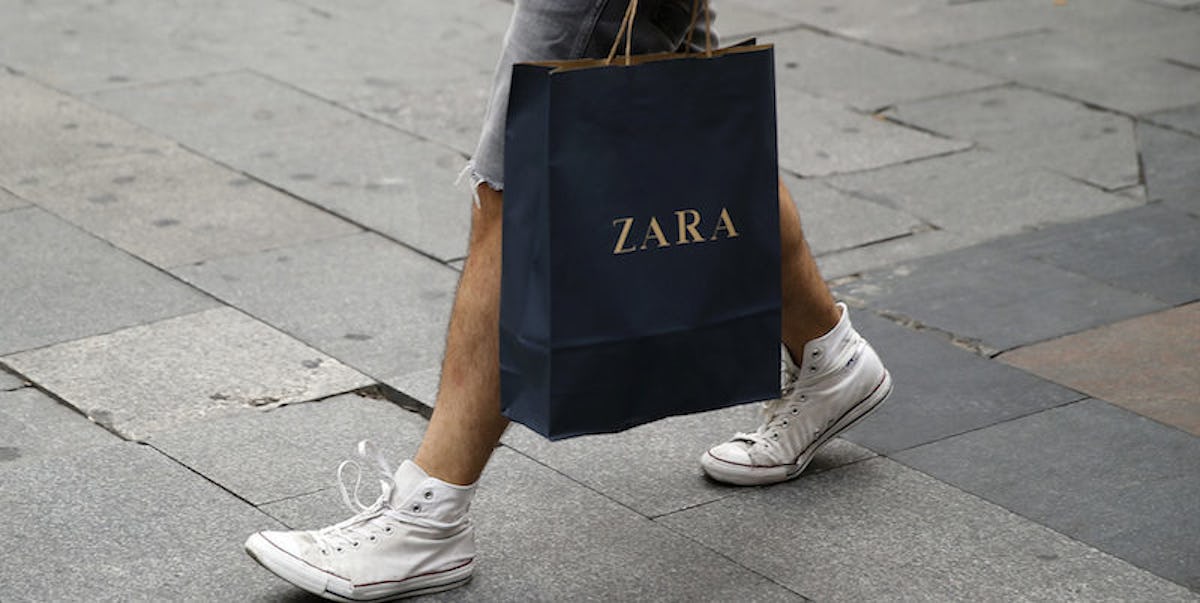 Here's Why Zara's Customers Are Threatening To Boycott The Brand Entirely
Reuters
On the internet, it seems like everything is fair game.
Find a comic strip you like? Save it to your desktop or email it to your mom.
Cool photo? Print it out. (Just kidding, I know you don't own a printer anymore.)
It's all fine and good when you're using your favorite illustrator's work as the background on your iPhone, but things get murkier when brands and corporations get involved. Forever 21, Urban Outfitters and even high-end labels like Gucci have been publicly accused of stealing from the little guy, making big money off one artist's creativity and skill.
Now, Spanish brand Zara is the one on the chopping block.
The drama started when successful LA illustrator Tuesday Bassen uploaded an Instagram to her 150,000 followers. There, she explained Zara had reportedly copied four of her original pin designs without compensating her.
Bassen, whose cartoonish style is easily recognizable, reached out to the brand through her lawyer, and she was told that no "significant" portion of the world would recognize her designs. (Read: You're not famous enough for anyone to care about you.)
After the post, Bassen began getting media attention. As sites wrote up her story, more artists came forward to say that they had also been fighting the Zara beast quietly.
To date, the artist collective has catalogued 36 designs stolen from small designers. They're being catalogued on a website called ShopArtTheft.
According to Bassen, Zara's even blocked its followers from tagging ShopArtTheft in its Instagram comments, so fans have resorted to typing "@-shoparttheft" instead.
At this point, Zara's social media posts are clogged with dozens of comments calling it out for theft. Tensions are rising, and it's not clear whether these artists will be compensated for their work. Many, however, threaten a total boycott.
Until we know more, all you can do is spread the word.
The loudest voice is that of a Zara customer, particularly one who's spending her money on original work by these artists.