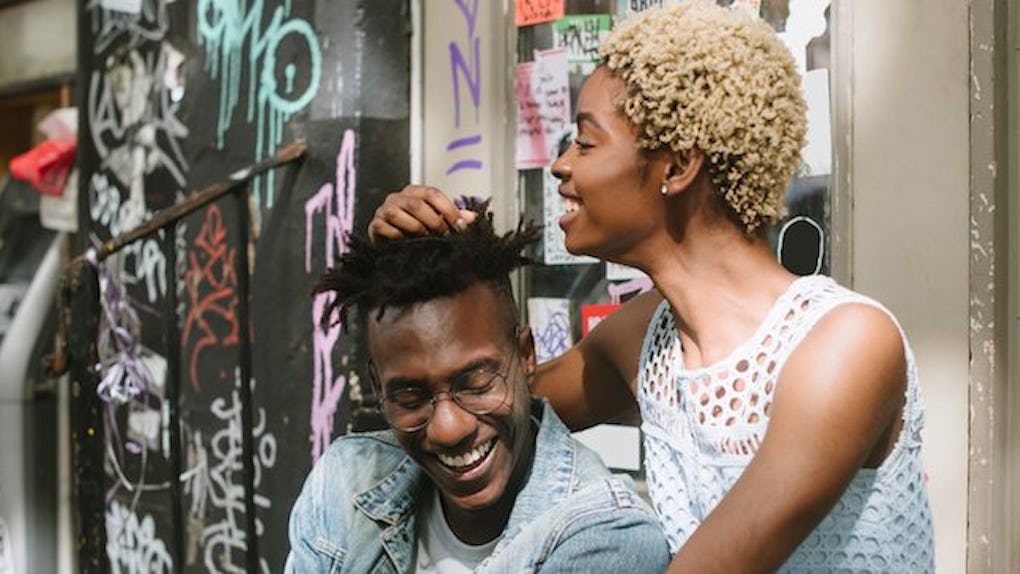 Lauren Naefe
6 Things To Do With Your Boyfriend When Broke That Are Still Super Romantic
Is it just me, or does anyone else think some people in our generation are a tad too focused on ultimate #RelationshipGoals? Don't get me wrong, I absolutely love swiping through celebrity relationship pictures and dreaming about the day my (future) BF is as cute and sweet to me as Ashton Kutcher is to Mila Kunis. But, the point I'm getting at here is that you don't need lavish dinners at five-star restaurants and lots of champagne to have a spectacular time with your boo. Sure, those are pretty great, but your relationship is your own #RelationshipGoals, and you wouldn't have it any other way. If you're trying to save in the bank, there are a bunch of things to do with your boyfriend when broke that are still super romantic.
Nix the overly large price tag for a night in getting cozy with your SO. To be quite honest, the most adorable Instagram-worthy dates don't have to be high in cost. You and your broke AF bae are in luck, because all your date night needs is a bit of creativity from both ends, and you're set to have an amazing time. Here are six romantic date ideas that won't make your wallet want to cringe.
1. A Romantic Homemade Dinner For Two
Have bae take the lead and plan the two of you a romantic dinner at home. You can go all out with your favorite music, rosé from your wine collection, and your favorite dinner. Switch back and forth, and you can make a tradition out of it.
2. A Quest To Make The Ultimate Bouquet
Yeah, store-bought arrangements are beautiful, but flowers unique to the two of you make for an even better gift... and date. Head to the farmers market or a local flower garden and put together the ultimate bouquet made especially for you with your SO. Every time you look at it you'll be reminded of the fun you had putting it together.
3. A Night Under The Stars... In Your Backyard
Get real romantic with a starry night. Makeshift a cozy bed in the backyard, set up a tent, or pull out a few chairs. What could be more romantic than stargazing in a romantic spot made for just the two of you?
4. A Potluck Picnic In The Park
Pack up the basket and set up a yummy picnic in the park. Bring your best homemade lunch, some great music, and a few good books and spend an afternoon enjoying the sun and each other. The day will fly by.
5. Bake The Day Away
Pull up all of those recipes you have saved on Facebook (I know you have them), and convince bae to spend the day making as many as you can. You can even compete and have your friends vote on the best chocolate chip cookie. Winner takes all.
6. Go To Something Local
Hit up a local theatre, improv show, fair, or concert. These things go for no cost or close to it in many areas, and provide easy entertainment for the day or evening. You'll never know just what you're stumbling into, and that's part of the fun.