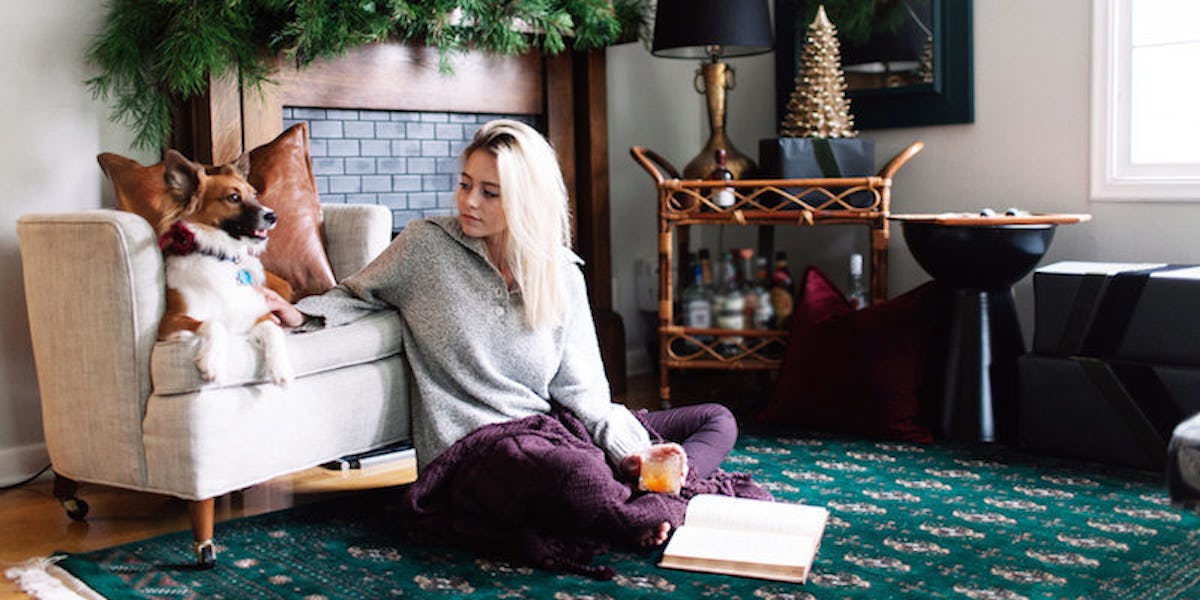 7 Reasons The Sunday Scaries Are The Ultimate Millennial Nightmare
When Eminem rapped the words, "Snap back to reality, oh, there goes gravity," I'm pretty sure he was referring to the gut-wrenching (and sometimes nauseating) feeling one has when he or she wakes up and realizes it's Sunday.
The weekend has flown by, and now, you're in bed, full of regret and wishing you could do it all over again.
While Sundays are still favorably known for relaxation and recuperation (a day we all need and appreciate), they still suck.
Here are the reasons why:
1. Sundays remind you your weekend is officially over, and it's time to go back to your weekly responsibilities.
Even if you don't have any major obligations, your friends most likely do.
So the partying will have to be put on pause for a few days (at least).
It's a few days too damn long.
2. Sunday is the ghost of weekends past.
Whether you had a boring Friday and Saturday or did some things you weren't too proud of, Sunday will remind you of it all.
You no longer have that weekend adrenaline, and your day is filled with an endless amount of "what ifs."
3. There's nothing worse than preparing for something you don't even want to do in the first place.
In order to get ready for your week, you have to mentally and physically prepare yourself for an entire list of things that don't even entice you.
Planning an after party at your house is much more appealing than scheduling your boss's appointments for the rest of the week.
4. If you're not in a relationship, Sunday nights remind you of this fact.
While everyone is winding down his or her weekend with some "Netflix and chill" action, you're cuddling up with your dog and convincing yourself there's no other place you'd rather be.
5. Most importantly, Chick-fil-A is closed.
It's not just the fact one of the most popular restaurants to ever hit planet Earth is not open.
Nothing is.
The bank is closed, your favorite nail salon is closed and even the neighborhood bodega shuts down a little early.
Everything you need is no longer right at the touch of your fingertips.
6. We all need some good old quality family time.
This day is awesome for Sunday dinners and Sunday Night Football, but let's not forget how annoying family can be.
Sure, your little cousins are adorable, but all 13 of them aren't cute when they're terrorizing you for the games on your phone.
7. Everything you've put off for the past six days has got to be done today.
No matter how lazy you feel and no matter how much you want to relax, that pile of laundry now seems to have grown arms and legs.
It has to be taken care of.
There's no way in hell you're going be able to last another week without clean underwear.
You may not want to spend the entire day catching up, but it'll pay off later on.
It's true: Sundays are tough to get through.
But all the reasons we hate Sundays are the same reasons we love them.
We all need at least one day of extremes once in a while.
Sunday starts the week with all your favorite reality shows, fresh beginnings and unyielding anticipation for your favorite time of the week: the weekend.