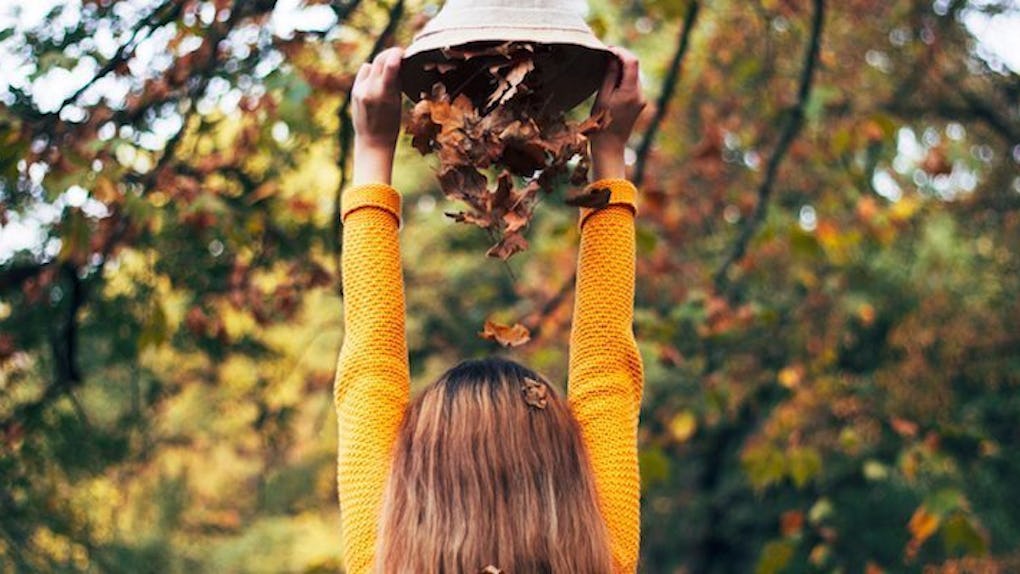 Jovana Rikalo
Summer Is Over, So It's Time To Start Focusing On The Reasons Fall Is Great
As the agonizing heat of summer begins to burn off, autumn is just around the corner.
While summer will be missed — unless you live in Sacramento (like myself) or another equally hot city — it's always nice to not have to worry about melting into a pool of humanness. (I lied. You won't actually be missed, summer. #sorrynotsorry)
With summer coming to a close, I found myself thinking about why I love the fall so damn much. It's the changing of the leaves, drinking hot drinks without the fear of burning my insides because it's already hot outside, cuddling... the list goes on. While I could easily compile copious reasons, here are five reasons why fall is awesome.
Layers On Layers On Layers
If you didn't know, layering is fantastic. Not only can you create cool, interesting outfits by layering different articles of clothing, but you can also stay warm! Who'da thunk!
On top of that, you can pull out fall colors. You've got your plums, your browns, your dark greens, some fall pattern, corduroy, argyle, the possibilities are infinite.
Deciduous Leaves
Autumn is the most beautiful season because of the leaves changing colors and the way they dance in the wind as they are blown off their branches.
There is something tranquil about watching leaves turn to orange and yellow and fall ever so gracefully from trees. (There's also something exasperating about raking, but we're talking about why autumn is awesome, not why it sucks.)
Pumpkin-Spiced Everything
At a certain point, you can grow fatigued by pumpkin-flavored everything. However, for the first few weeks of autumn, the sweet smell of pumpkin spice permeating the air is titillating and having immediate access to PSLs is truly a blessing.
Thanks-Fucking-Giving
Speaking of pumpkin, there's nothing like gaining a few pounds!
OK, let me try again. There's nothing like enjoying a gorgeously made Thanksgiving feast, complete with turkey, cranberry sauce, stuffing, corn, greens, macaroni & cheese, gravy, biscuits — all the fixings. And the best part? The pumpkin pie. You can't forget about the pumpkin pie.
Grey Thursday, Black Friday and Cyber Monday
Immediately following Thanksgiving is when all the big, impossible-to-pass-up sales happen.
If you miss both Grey Thursday and Black Friday, never fear, Cyber Monday is here! On the Monday after Thanksgiving, you can take part in deals that are not found on the shelves of your favorite department stores by shopping online. Either way, they are plenty of deals to go around and plenty of items to purchase. Go, materialism!
Whether you're excited to wear that one sweater you forgot you bought during summer, Snapchat the world as the leaves change colors (and use those sweet filters), drink multiple Pumpkin Spice Lattes in one day, clean two (or more) plates of food on Thanksgiving or buy up a whole store's inventory because your favorite shampoo is on super sale, fall is almost here.
I don't know about you, but I can't wait to cuff my pants so my patterned socks show and wear my shawl cardigans. (If you don't own one, do yourself a favor and buy a shawl cardigan. You won't regret it.)
Let us mourn for the departure of summer and let us prepare for the coming months of cool outfits and even cooler air.