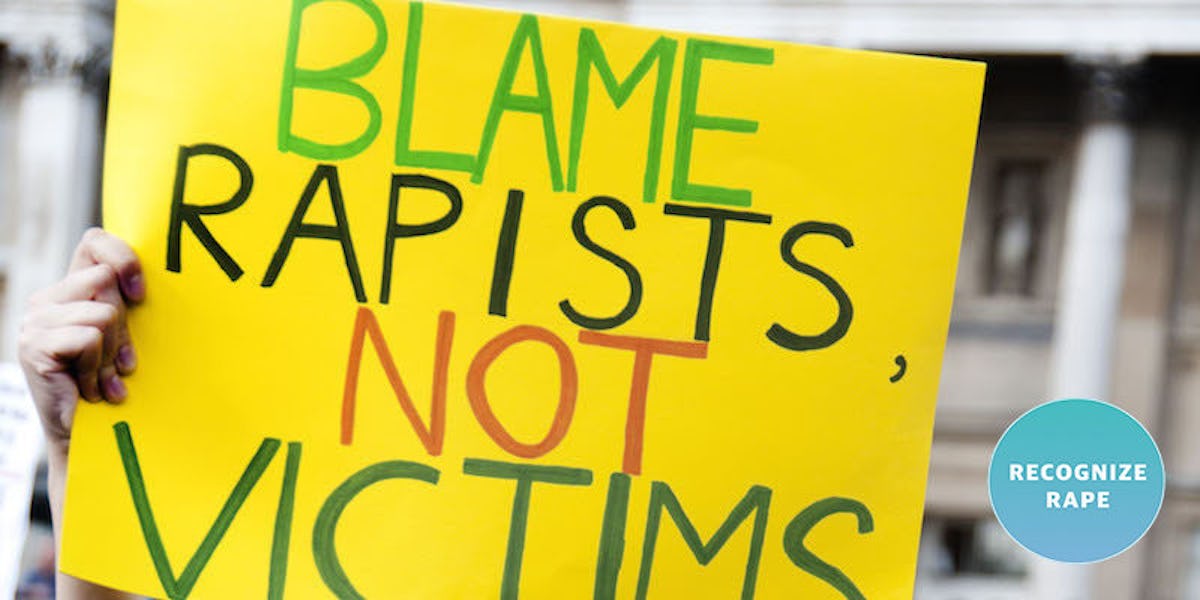 Recognize Rape: Understanding Sexual Assault And Empowering Survivors
REX/Shutterstock
"We need to change the culture in this country around sexual assault," Senator Jeanne Shaheen of New Hampshire told Elite Daily. "It's the most under-reported and under-prosecuted crime."
It's estimated that one in five women and one in 71 men will be raped in their lifetime. But unfortunately, a huge majority of those rapes — 63 percent — will not be reported.
Why is that? What tools can we give sexual assault survivors to feel empowered to report? What barriers are in the way — legally, socially and personally — of seeking justice?
We need to change the culture in this country around sexual assault.
Recognize Rape is an Elite Daily initiative that aims to answer these questions. For a week, we'll look at sexual assault from a variety of perspectives. You'll read personal stories from survivors and accounts from experts who are fighting for policy changes.
Survivors face a series of roadblocks in the way of proper treatment, justice and basic respect.  However, there are people trying to help, from senators and nurses to classmates and social media platforms. We highlight both the barriers and the resources in this series.
But to even begin to seek justice, survivors need to recognize rape as rape.
Seven survivors told their unique stories to Elite Daily. These stories are meant not to scare or scandalize, but to gain a more robust understanding of the wide spectrum that is sexual assault. Attackers range from close boyfriends to complete strangers.
One survivor still believes her rape is her fault, over 20 years after it happened.
Our goal with this series is to give readers a comprehensive understanding of rape and sexual assault. In a country whose president-elect is a man accused of assault who has shown both a lack of understanding of sexual assault and a lack of respect for survivors, we want to highlight people fighting for justice and help give voices to the silent.
If you have any questions or responses to this project, please feel free to reach out to asvokos@elitedaily.com and alafata@elitedaily.com.