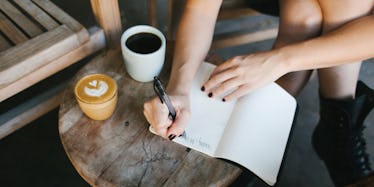 3 Reasons Productivity Apps Are Actually Just Efficient Time-Wasters
"Download this app," we're told. "It'll change your life." But, productivity apps are gateway drugs, and once we feel satisfied clicking around on a to-do list app with beautiful user interface, we crave a better one.
I've fallen into this trap, and it took a couple weeks of extreme productivity paralysis for me to realize it has finally gone too far. I have notes in Evernote, work to-dos in Asana, personal to-dos in Wunderlist and books I want to read on my iPhone. This way of spreading my life across a range of productivity apps has been, well, entirely counterproductive.
This is not to say that I don't find productivity apps useful and innovative. I'm on the founding team at a food innovation startup called Banza. We use Slack, which is an incredible platform for quick communication and team collaboration. Evernote has been my savior for organizing meeting notes.
I'm also aware that I'm a long way from maximizing the level of efficiency that these apps are capable of. But, here are a few ways I've uncovered peace amidst the noise and found my way back to a level of productivity that feels satisfying:
1. Write a handwritten to-do list.
The act of writing out a to-do list on paper by hand is a lost art. I've reverted back to a daily Post-it note with a ranked list of must-do tasks stuck on my desk.
I've been laughed at, but I stand by this technique. There is nothing more thrilling than taking a big, fat Sharpie and crossing off a task by hand.
A study in Psychological Science found that notes written with the students' own handwriting serve as more effective memory cues by recreating the context from the actual learning experience. So, jot your heart out. Your memory may just thank you for it.
Sometimes even for a mundane to-do list, remembering why and when I wrote that task evokes the urgency of it, or the person behind that task to whom I owe it.
2. Dedicate the morning to "deep work."
In college, I got this weird thrill from waking up before sunrise and buckling down in the library for hours, while the rest of my dorm was still catching Zs between snoozed alarms.
With just myself, my textbook and a cup of coffee, I could truly dive into my studies, totally distraction-free. Once I left the library, I had checked something off my list, and I had done that task thoroughly and effectively.
In the working world, tasks can be less linear and deadline-based. High-level problem-solving can't always be placed on a to-do list and checked off after a few hours of deep thinking. So, I'm learning to break an overwhelming task into smaller parts and take the early morning to work on a chunk of that project.
The key to accomplish this is by closing all other windows and alert notifications. I schedule a time to check email after a couple hours of thorough, deep work. Typically, people can wait a few hours for an email response.
With a million beeps and buzzes coming from various forms of technology, our mind is constantly jumping from task to task. While we might think this makes us more productive, the exact opposite is happening. Multi-tasking may even be killing our brains.
3. I have a human keep me accountable.
A phone notification pestering me to complete a task is functional. But, there's a psychological trigger that goes off within me when I get that pop-up notification. For no real reason at all, I resent it.
But when a co-worker whom I respect and know has my best interest at heart, checks in to ask how a certain task is coming along, I'm motivated. Regular check-ins with another person on my team have been vital in helping me get more done.
If I don't accomplish something, I feel the emotional weight of letting someone down. Meeting a teammate's expectations keeps me far more results-driven than the reminder of an impersonal notification.
These are just a few tips that have been helping me weed through and prioritize the scattered responsibilities I take on. This is not meant to bash tech and preach the return to a pre-Edison world sans lightbulbs.
I think apps, even productivity apps, have been a great addition to society. What I'm saying is that the world of productivity apps is oversaturated, and the difficulty in choosing and committing has forced me to turn away from them, until I can gain my footing again.
Perhaps foregoing productivity apps makes me the anti-Millennial, but I believe I'm my most creative and focused self when I simplify and establish rules and quieting the noise of technology with self-control.
I will always value the power of handwritten notes. The thoughtfulness inherent in a handwritten note can't be replicated, even if it technically can be scaled. In this world of mechanized everything, I'm sticking with pen, paper and human interaction for however far that will take me.