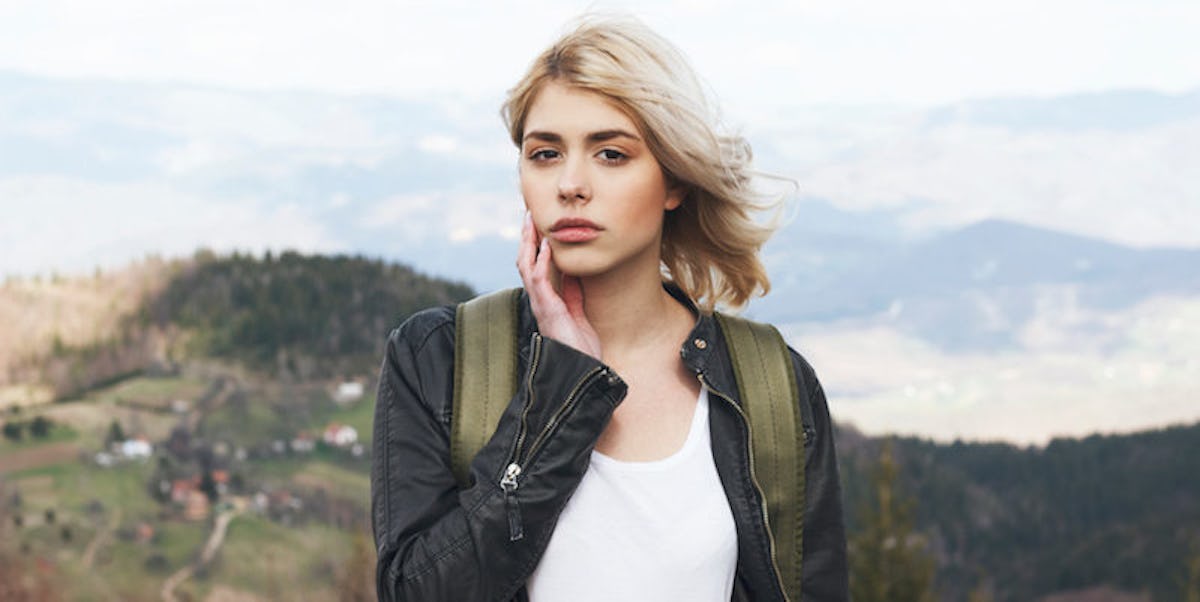 3 Ways Meditation Will Get You Through Your Quarter-Life Crisis
Our 20s are a hard time in our lives. It's when we experience the well-known quarter-life crisis, and we doubt everything. We have vague ideas about what we really want in life, and we struggle with different fears that relate to our careers and personal interests.
This phase of constant self-discovery can hurt — a lot. Sometimes, the most painful part is letting go of someone you love because you don't yet know who you really are or what you want in life.
But this is okay because it is part of the process. Is totally okay to have fear and doubts, and it is also okay not to have any idea about what you want in life.
There is good news and bad news about this process. The bad news is there are no shortcuts; you must experience all of the painful changes. The good news is you can help yourself smoothly transition into the process. Yes, meditation can ease all of your worries..
The usual way to find inspiration is to look to those who surround you and try to emulate some aspect of what they do. Though this can eventually work, it means that we are looking to our surroundings and forgetting to look within ourselves.
We are forgetting to pay attention to what our inner voices are trying to tell us. Meditation will help you to pay attention to your inner voice, and you will be able to enjoy its benefits. Meditating will supply you with three important benefits that you can leverage in your 20s:
A deeper knowledge of yourself
When I started to meditate, I could really feel the change. Meditation helped me have a better understanding of who I am and gain a better relationship with myself. It allowed me to look inside and introspect; to be more aware of my feelings and my body; to fall in love with myself and learn to trust my intuition.
Now, I'm more attuned to my inner being. Having a good understanding of yourself and trust your intuition is something everyone should pursue. Any change in your life and any important decision should start with a better understanding of yourself. Making decisions without understanding yourself can get you unwanted results.
No matter if your are deciding where to live, what type of job to take, whether or not to start a business or get married, your intuition will be your best advisor.
Harmony between your thoughts and your actions
Meditation alerts me to how I treat myself. It teaches me about my dark side, my weaknesses, what I like most, what I hate and the things I cannot stand at all.
These aspects are key to having a clear idea of which path to pursue, both in a career and in personal life. Through regular meditation, you will experience an inner evolution and self-discovery, which will later be tangible through your actions and decisions.
The ability to gain wisdom from your past
Meditation allowed me to accept, love and appreciate past events that for a while, I considered to be hurtful or just preferred to forget. Now, I can give them the value they deserve and accept them as important teachings that have filled me with wisdom.
The importance of acknowledging the value of past events is the ability to use the lessons they taught in the present. The wisdom gained since starting to meditate has made me stronger.
Now, I can pass through the "quarter-life crisis" phase of my life with a different perspective. I can enjoy the process as a part of an exciting journey in self-discovery, as it is supposed to be.
Take at least 20 minutes in the morning to close your eyes and meditate. Quiet your mind, and your heart will whisper the answer for which you have been searching.
Photo Courtesy: We Heart It