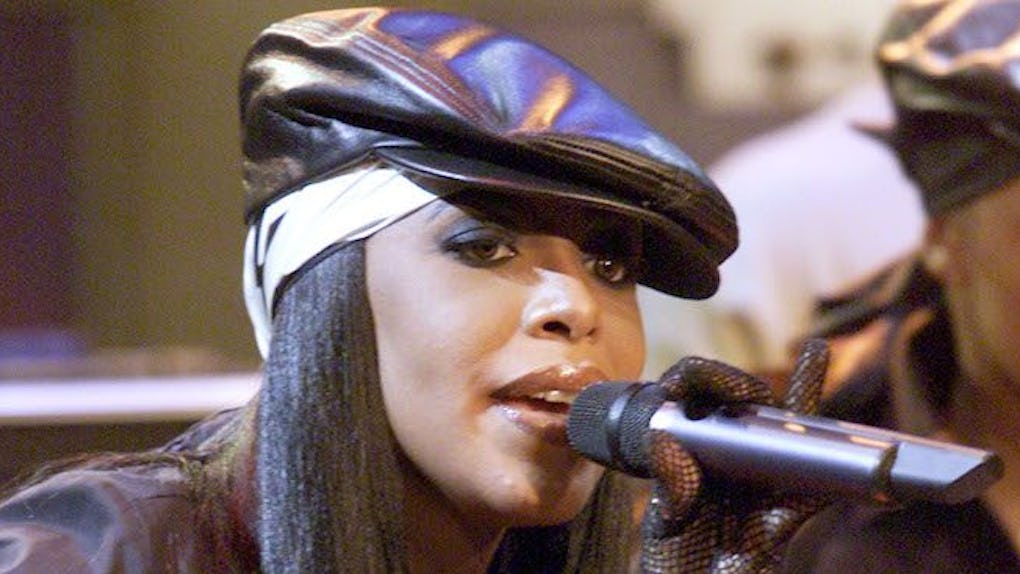 Kevin Winter/Getty Images
Where Can I Buy MAC's Aaliyah Collection? It'll Fulfill Your '90s Girl Dream
When we work together, we can make magic happen. Look no further than this Change.org petition asking MAC to create an Aaliyah collection, started by fans hungry for makeup honoring the late singer's distinct style. After two years of consistently gathering signatures, that dream is finally coming true, and details on where to buy MAC's Aaliyah collection are slowly making their way to the internet. The best part? The collection is slated for release in summer 2018.
Aaliyah, who passed away at age 22 in a plane crash, had an illustrious career featuring many R&B tastemakers. At the ripe age of 14, she released Age Ain't Nothing but a Number, an album produced by R. Kelly that went on to sell more than $1 million copies. Her 1996 follow-up, One in a Million, doubled that figured and spawned the dream team of producer/songwriter Timbaland and Missy Elliot. Fans adored her angelic voice, clever lyrics, and effortless style that saw tomboy elements paired with tube tops and Tommy Hilfiger. "She was remarkable for being sexy without selling herself, for finding the thin line where she could attract the boys without embarrassing the moms," said Rolling Stone of the star.
Despite Aaliyah's laid-back fashion, the singer's makeup was decidedly feminine, and she was often decked in dark neutral lipsticks, caramel glosses, and that smoky brown eye that defined the '90s. We can only imagine what luscious shades await us next summer when cosmetics juggernaut MAC interprets her legacy. In a press statement, MAC said, "Aaliyah is truly one in a million — an unstoppable icon whose groundbreaking work in R&B music and film inspires us all. Today we join her countless fans in celebrating her with the announcement of the MAC Aaliyah collection. You made it happen!"
Well, passionate fans of Aaliyah, your patience has finally paid off. In her own words: "And if at first you don't succeed, dust yourself off and try again."