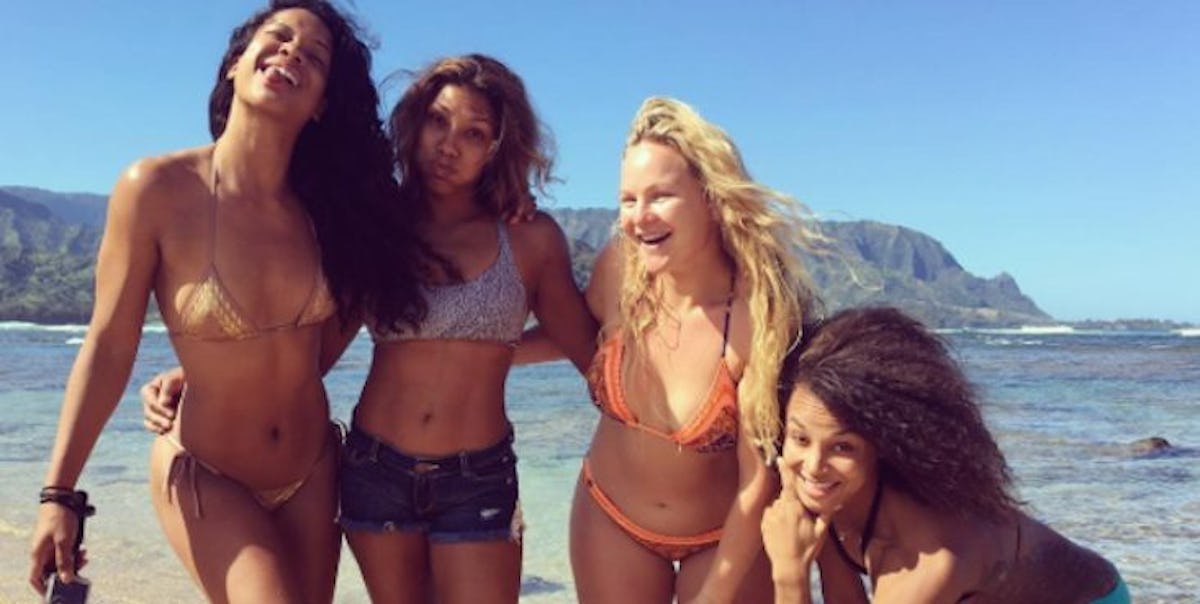 8 Ways To Deal With The Tragic FOMO When Your Friends Are Studying Abroad
When you're in college, you'll inevitably see posters about studying abroad hung up in every corner of campus.
At first, I was all for the idea of experiencing a new culture for an entire semester. I mean, who wouldn't want to put their campus life on hold for a bit and jet off to Europe with the college squad?
I met with an advisor, picked out classes, and got so excited about the whole package.
Then, things changed. I became an editor for my school magazine and realized the classes I actually needed to graduate weren't going to fit if I chose to pursue my wanderlust gene.
It seemed like everyone I knew was headed off to Italy, Greece, or China -- places I started to worry I'd never get the chance to travel to. The FOMO was all too real.
Studying abroad doesn't work out for everyone. Sometimes, the cost is too much, and other times, it doesn't work for your degree... and that's OK.
While your friends are getting ready to head off on their travels for the semester, here are eight ways to cope with being the one friend who's left on campus.
1. Limit Your Time On Social Media
One of the best ways to deal with the tragic FOMO feels is simply by stepping away from it all.
Spending your time swiping through the spectacular pictures of all of your friends living it up in their country of choice won't make you feel any better.
2. Explore Your Area
Maybe you're not off on a grand adventure exploring amazing places, but you can make the most of where you are. 
Make an effort to get to know your area a bit more, and you might be surprised with what you find. Get to checking things off your college bucket list while you still can.
3. Join A Fun New Club
If you're feeling totally left out, put yourself in a place where you stop feeling that way.
Join a club, intramural sports team, or group activity that has always intrigued you. You can even go out on a limb and start your own with some classmates.
4. Bulk Up Your Resume
Snag an internship, volunteer around your college town, or pick up a new job. Studying abroad looks pretty epic on a resume, but so will you.
5. Make A Future Travel Bucket List
A girl can dream, right?
Curb your FOMO by planning your future travels and dream destinations. The sky's the limit.
Text your home squad and start planning a tropical summer getaway, or a lit spring break vacation so you have something on the calendar to look forward to.
6. Establish Your Hustle
If you want to get to the places on your travel bucket list, you're going to have to work for them. Now is the ultimate time to get started.
Carve out some time in your class schedule to embrace your side hustle and rack in that *beautiful* extra cash.
7. Stay In Touch, But Do Your Own Thing
Video call your friends a few times during their semester abroad, but don't feel like you have to all the time. Sometimes, constant contact can be a reminder you weren't able to go.
Instead, do your own thing and reach out when it feels right. You'll see your friends in just a few short months.
8. Put Your Heart Into A New Workout Routine
Stay distracted with a workout routine you'll absolutely love. Focus the mind, body, and soul.
Out with the FOMO, in with the happy hormones.