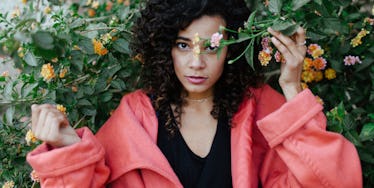 How Your Obsession With Forever 21 Is Speeding Up Climate Change
Kayla Snell
Fast fashion is the term for the retail stores that imitate the designs from the catwalks to capture current fashion trends and sell them for affordable prices. Crowds particularly flock to these fast fashion stores after international fashion weeks have ended, so they can get the latest trends from the shows all around the world.
Retailers that are notorious for taking bits and pieces of styles from runway shows are companies such as Forever 21, H&M and Zara. These companies take the trends and reproduce them for a fraction of the price. Who wouldn't want to buy something for $29.99 instead of $899.99?
Adopting this fast fashion approach is a way for retailers to be more fashion-forward, thus bringing in more customers. Fast fashion is something we all gravitate toward. But, what we don't think of when we continue to purchase these garments is what we're doing with our old clothes.
Personally, I try to donate them, or I sell them back to thrift stores. They don't give you that much for your items, but as a broke college student, that's more beer money for me. If you don't have time to take them to a donation box or a secondhand store, your old clothes might get thrown out without a second thought.
According to TakePart.com, we're collectively buying more than 80 billion new items of clothing each year, but we're tossing out almost as much as that to make room in our closets. "The True Cost" is a fashion documentary that fixates on the fact that consumers may be the environment's worst enemy. It really opens your eyes on how much textile waste is going into landfills.
The documentary explains that we purchase 400 percent more clothing today than we did in the mid to late-1990s as a result of the rise of fast fashion and the dropping price of garments. It sounds awesome that clothing prices have dropped and we're free to purchase more for our money, but there are severe consequences of this.
Americans alone toss out 82 pounds of textile waste per year. Not to mention, these textiles are mostly made of synthetic fibers, which are not biodegradable. These garments will sit in these landfills for at least 200 years, resulting in the release of harmful gasses into the air.
Luckily, companies such as H&M, American Eagle Outfitters and Reformation are just three brands of many who will accept your old, unwanted clothes and recycle them to bring them new life. In April of 2015, American Eagle announced its own loop-closing program, which transforms donated denim into building insulation for construction projects by Make It Right.
Though H&M does play a part in the world of fast fashion, it has its own "closing the loop" program as well. You bring in any clothes in any condition and receive a 15 percent off coupon for your next purchase.
Honestly, I buy fast-fashion items just as much (if not more) than any other college student, but knowing what fast fashion actually does to our planet makes me rethink that $8.99 tank from Forever 21 that I've worn twice. These days, I will be buying items that are quality over quantity.
As someone living in Paris for a semester, I see people here wear the same few things over and over, and it makes me realize that a few, good quality garments are more beneficial for your closet than a ton of cheaply made ones. But, if you do continue to buy cheap, fast-fashion goods, then please do not throw away other garments cluttering your closet. Take them to retailers such as H&M and let these places give your clothes a new life, as well as a coupon for your next purchase of (hopefully) more qualitative garments.