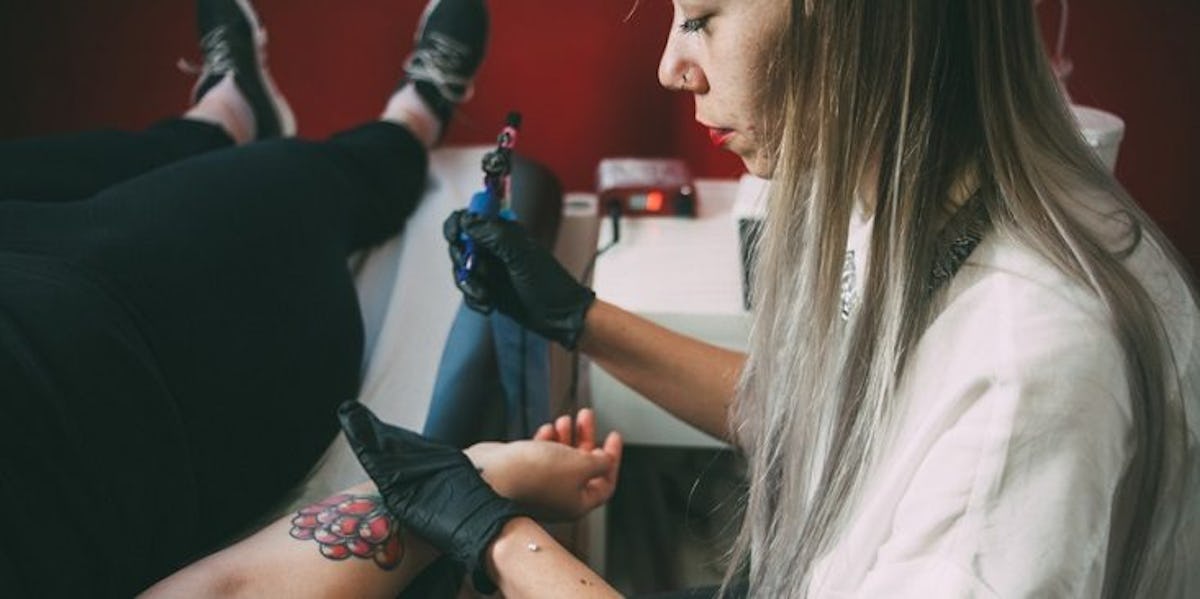 20 Disney Tattoo Ideas That Will Make Your Next Ink Session Super Magical
Giada Canu/Stocksy
Tattoos are beautiful, permanent representations of who you are. Anyone you meet should immediately know something special about you simply by looking at your tattoos. That's why picking out the perfect tattoo for your first ink can be stressful. However, if you're a hardcore Disney fan like I am, then Hakuna Matata. It means no worries, because a Disney tattoo is literally meant for you.
Disney represents happiness, friendship, love, and the idea that the possibilities are endless. And it's all too true that even when it comes down to picking a Disney-inspired tattoo, the possibilities are limitless. Walt Disney once said, "It's kind of fun to do the impossible," so why not go for a tattoo that really seems too good to be true? If you're thinking of getting a tattoo that's both magical and beautiful, here are 20 Disney tattoos you'll love.
1. An Up-inspired watercolor design to show that the view from above must be explored.
2. A chic Minnie design, complete with her signature red bow.
3. A micro tattoo of Simba on your wrist, so you always "remember who you are" (aka, a Disney lover).
4. A princess on every finger, so your hands are feeling royal AF.
5. A black and white Lady and the Tramp in their iconic spaghetti scene.
6. "Ohana means family. Family means nobody gets left behind -- or forgotten." And you'll never forget this adorable Stitch tattoo.
7. This oo-de-lally Robin Hood heart tattoo.
8. Ursula and Evil Queen tattoos, for those who love the villains a little more than the princesses.
9. Good and bad side tattoos for someone who loves both the villains and the princesses.
10. Hades would be super pissed you're rocking some of Hercules' cool merchandise.
11. These pretty "second star to the right and straight on till morning" Peter Pan tattoos.
12. A castle landscape for those who dream of one day living in a big castle.
13. The gorgeous stained glass from Beauty and the Beast.
14. An Up tattoo on your arm, for anyone who truly believes adventure is out there.
15. Woody and Buzz tattoos for anyone who wants to show "you've got a friend in me."
16. A colorful "it's a small world"-inspired tattoo.
17. This Mulan scene tattoo will bring honor to us all.
18. A Mary Poppins umbrella tattoo that's practically perfect in every way.
19. If you're a toy, you get Andy's name on your foot.
20. This design of the OG, the one who started it all... aka, our main dude Mickey Mouse.