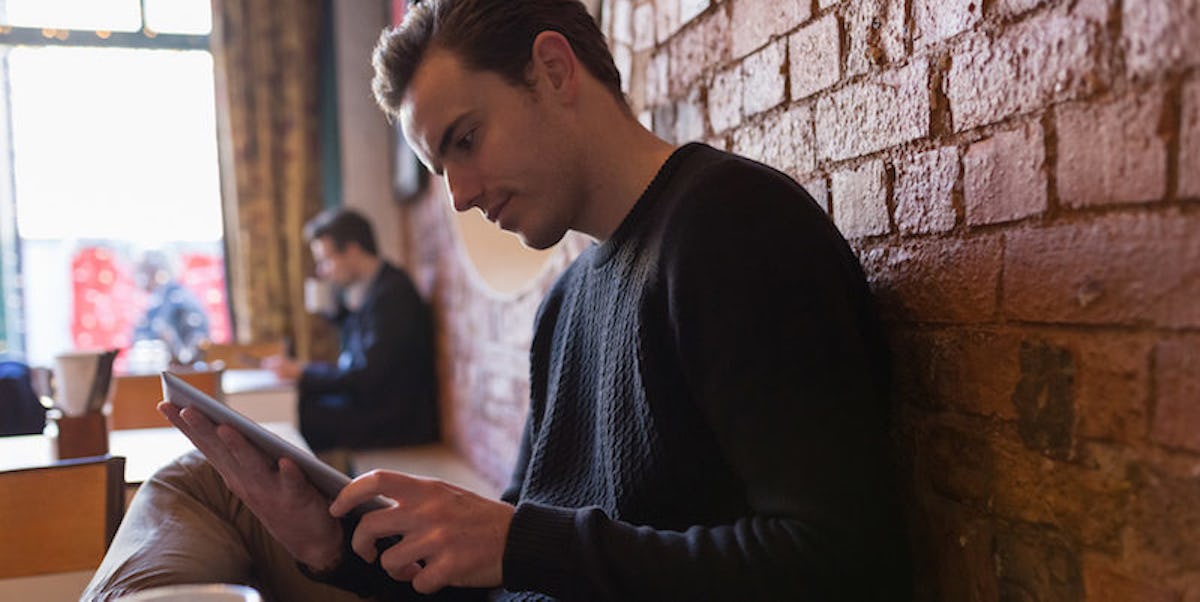 4 Ways You Can Work For Yourself Right Out Of College
Mattia Pelizzari
Working for yourself right out of college definitely sounds like a pipe dream. How could a college grad, fresh from school, with little to no real professional experience work for themselves? Surely, your only post-grad option must entail working in a miniscule cubicle in a stuffy office, living off of your meager wages and microwavable dinners.
But does your life really have to be "Office Space" 2.0?
In today's increasingly digital economy and entrepreneurial workforce, it has never been easier to work for yourself. Gone are the days of boxy suits, burnt coffee and bad bosses. It's the dawn of professional freedom, and it's a lot easier than you might think.
You don't have to "risk it all" and take a plunge right out the gate by starting your own company. And you don't have to fake a resume to find work.
Here is how you can work for yourself right out of college and actually enjoy post-grad life and beyond.
Develop the right set of skills.
The first step to getting yourself on the road to self-employment is developing relevant skills that will set you up for success. If you want to work for yourself without any real job experience, you need to possess the kinds of skills that are highly valued in the marketplace.
Remember, what you bring to the table needs to make you a treasured asset to a company. You need to be WANTED.
To do that, you have to know what to learn. If you major in finance, you can't exactly step off the college green and expect to start your own accounting firm. You need years of experience at a well-known firm before you can build a roster of trusted clientele who will entrust you to handle their money.
A better path is to study an increasingly sought-after field such as computer programming (or some similar tech major), video production or graphic design. You want to be in a place where you can learn editing, writing, photo editing, coding etc.
These are the types of skills you need to succeed now and in the future. And you don't need a wealth of experience to make it happen. You just need the drive, and you have to put in the effort.
Build a digital portfolio.
The way to work for yourself is to show you know what you're doing from the get-go. While you're still in college, or right after, make a personal website.
A personal website is more important than a resume in today's job market. You have to literally show people that you have skills and know how to handle whatever's thrown at you right away.
And you don't have to be a programmer or a developer to make a website. There are plenty of awesome sites that offer easy-to-use templates that make it simple for you to build a stylish one that will wow prospective clients.
Try freelancing.
Freelancing is the easiest way to gain experience, earn money and develop your skillset. Freelancing means working for a company, business or professional for a certain amount of time, without signing a restrictive contract.
You can essentially come and go whenever you'd like and work at your own pace. It gives you the flexibility to move from job to job without feeling tied down.
You may worry that you won't have the benefits of a stable paycheck, but the perks can seriously outweigh the risks.
You get to be your own boss, maintain work-life flexibility and never have to feel like you're falling into a job rut. For anyone who wants to work for him or herself, falling into a lengthy routine can be stifling.
And you can look for a freelance position the way you would for any other job. Most companies will specify whether they are seeking a freelancer or a full-time employee. Be sure to only apply for freelance jobs if you don't want something for a prolonged period of time.
Travel while working by becoming a digital nomad.
If the idea of applying for work in a more traditional sense doesn't suit you, think online.
In addition to being a great option for more stable freelancers, a digital presence gives you options. While many college grads struggle between wanting to travel and wanting to have money, you can have the best of both worlds by becoming a digital nomad.
This style of work is ideal for someone who doesn't want a boss. Why? Because when you're doing digital freelance work, you perform a variety of jobs for a range of clients.
While you're writing, editing or honing whatever skill it is, you can travel the world. It's a pretty phenomenal option for those plagued with that finicky wanderlust.
I'm sure you're wondering how on Earth you could have such an ideal job setup right out of college. But it's possible. In fact, it's really easy to figure out. There are sites all over the web such as Fiverr® and ED2010 that connect people who have work with people who need work.
Go forth and freelance!