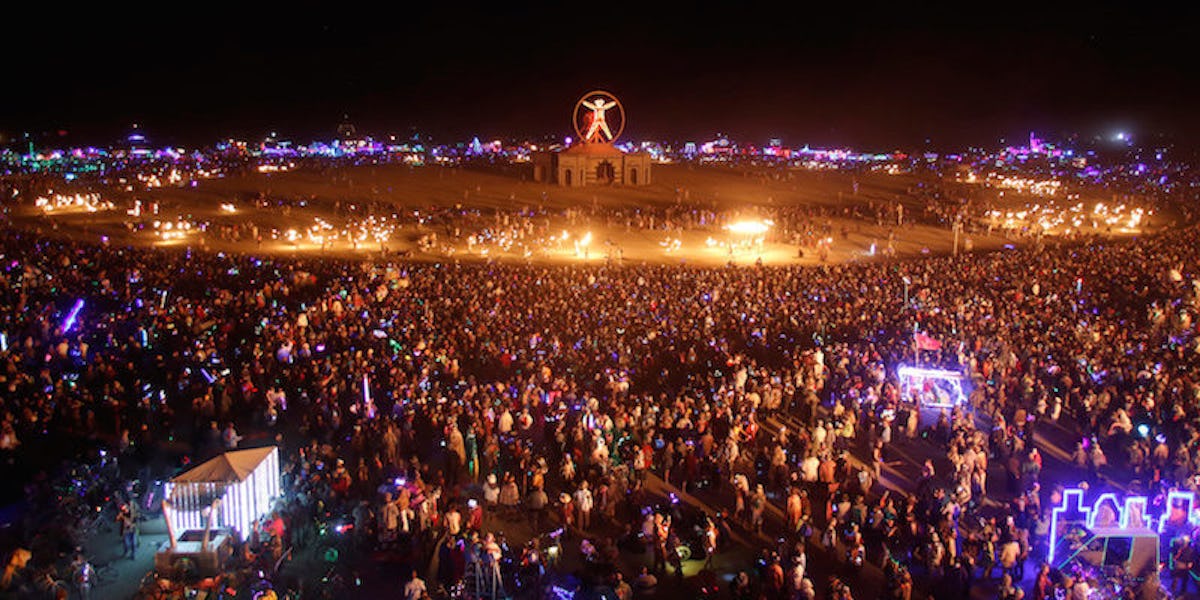 Breathtaking Time-Lapse Video Of Burning Man Proves It's Unlike Anywhere Else
REUTERS
Burning Man, the arts and music festival that takes place in the middle of a desert, has been the principle instigator of FOMO for a lot of people over the past week.
If you, like me, were safely tucked up at home watching the endless number of Snapchats and scrolling through the countless Instagrams while cursing your lack of organizational skills for not getting everything together to go, you are in luck: A time-lapse video of the festival has already been released.
Filmed by Mark Day, the video provides an insight into the insane spectacle that was Burning Man 2016.
The ornate sparking gardens, fire installations, Ozymandias-style statues and the breathtaking sense of space in the widening expanse of the desert are expertly captured in the mesmerizing three-minute video.
The video shows the festival-goers enthralled by the installations -- some of them focusing on the people around them and their environment, while others were experiencing the ultimate living-in-the-moment feeling.
Basically, it looked absolutely awesome. Burning Man 2017, here we come.
Citations: Mashable