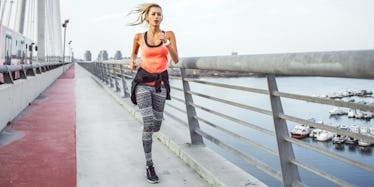 Meet Tripp Keber, The 'Willy Wonka Of Weed' Trying To Bring Marijuana Vending Machines To A City Near You
Tripp Keber is a man on a mission. Despite admitting to only being a "casual" marijuana toker, the multi-million-dollar investor and CEO of Dixie Elixirs & Edibles, LLC has big plans for the cannabis industry.
It's because of this that many people know him as the "Willy Wonka of Weed," and for good reason. He's created a vision through cutting-edge technology and basic marijuana-infused edible formulas that investors in the Colorado and all over the country are dying to be a part of.
But, it wasn't always like this for Tripp. He started out in Washington, DC as a politician, when he had an epiphany that changed his life back in 2010. He realized the power of pot and saw the potential in the marijuana industry, which is why he decided to take the leap.
This comes according to Melanie Asmar from Westword.com:
He came to find that the marijuana business was different from his other ventures into technology, real estate and luxury motorcoach resorts — or as Keber describes them, 'trailer parks on steroids.' Marijuana, he realized, has the potential to make people well.
Taking some homemade recipes, Tripp hired skilled biochemists, food scientists and chefs to create some quality and consistent products that customers rave about. Dixie Elixirs offers everything you could imagine, from mints to soda, and of course your garden variety brownies.
But, edibles is only the forefront of what he plans to do. Keber unveiled his highly awesome, highly futuristic, marijuana vending machine at the cannabis cup which is sure to change the game for not only consumers, but dispensaries.
Pot entrepreneurship has become a real thing in 2014, and those who position themselves best to be an industry leader, once it's fully legalized, will reap the benefits.
H/T: Lexichronic