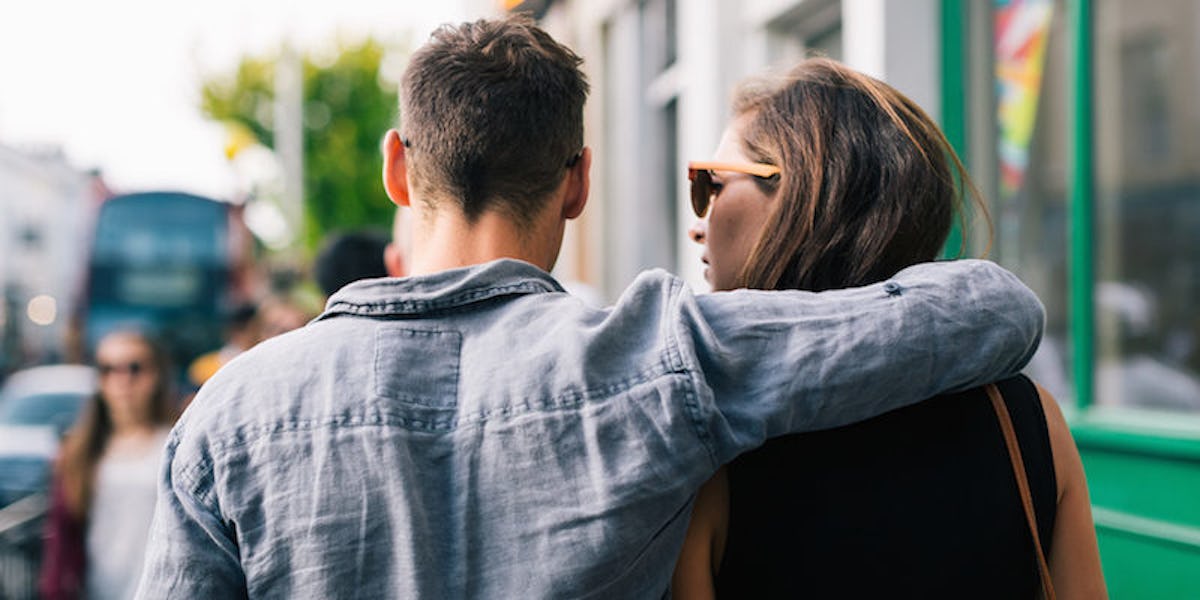 Why College Is For Searching For Your Bridesmaids, Not Your Husband
Up until college, I was never the type of person to stress out about the future.
I was always confident that everything would work out the way it was supposed to, and each person had his or her own individual path. No one could tell me otherwise.
To further support my belief, I would repost motivational quotes on Tumblr regularly.
But, once I went to college, I realized the constant schoolwork brought out other underlying worries I didn't even know existed. The main premise of these underlying worries, which were now constantly on the surface, consisted of making the wrong decisions in relationships.
Relationships are an instrumental part of college, and of in life in general, and they have the ability to make you happy or the complete opposite.
Soon enough, my newfound friends and I began to discuss these worries aloud and wondered if we would ever find our future husbands at college. We would spend part of our free time analyzing what happened each weekend, ultimately wondering if we were one step closer to finding "the one."
After multiple iced coffees and long, drawn-out discussions, we slowly began to realize and semi-accept that we were essentially husband hunting.
Something that was once not even a thought in our minds had now become a form of entertainment in our lives. Whether we were studying in the library for finals or waiting in line at Starbucks, the husband hunting drew on.
At this point, I realized two important things: 1) The constant pressure to find a future husband was self-inflicted, and 2) the friends with whom I was husband hunting were probably going to end up being my bridesmaids one day.
The group of friends you constantly message in your group chat, the people who volunteer to act as wing women, the ones you eat pizza with at 2 am to talk about what happened at the bar, are the girls who will be there for you no matter what.
These are the people who matter. Regardless of the situation, whether it's filled with laughter or tears, these are the people who will always be there to support you.
Sure, that guy at the bar who bought you that drink might be there for an hour or two, but the friends who know the perfect time to swoop in to avoid that awkward, end-of-the-night moment are the ones who are most important.
It's true: Relationships and significant others are important aspects in life. It's also true that any man you encounter, whether in college or on the subway, has the potential to become an important person in your life.
But, friends are forever, and they have the ability to make you realize the good, the bad and the ugly, while also supporting you wholeheartedly and unconditionally. The friends you make in college are the ones who will, one day, reminiscence and laugh about how husband hunting was something you all used to do.
These friends are the friends who will become your bridesmaids.
It can be stressful to think about the future and the unknown that lay ahead, but what's even more stressful is the unnecessary pressure we put on ourselves to have it all figured out.
In the grand scheme of things, each person has his or her own path in life, and whatever is meant to be will find its way. Yes, it has been heard and said a million times, and it is a cliché, but it's also true.
That path in life is filled with friends -- ones who will be there no matter what.