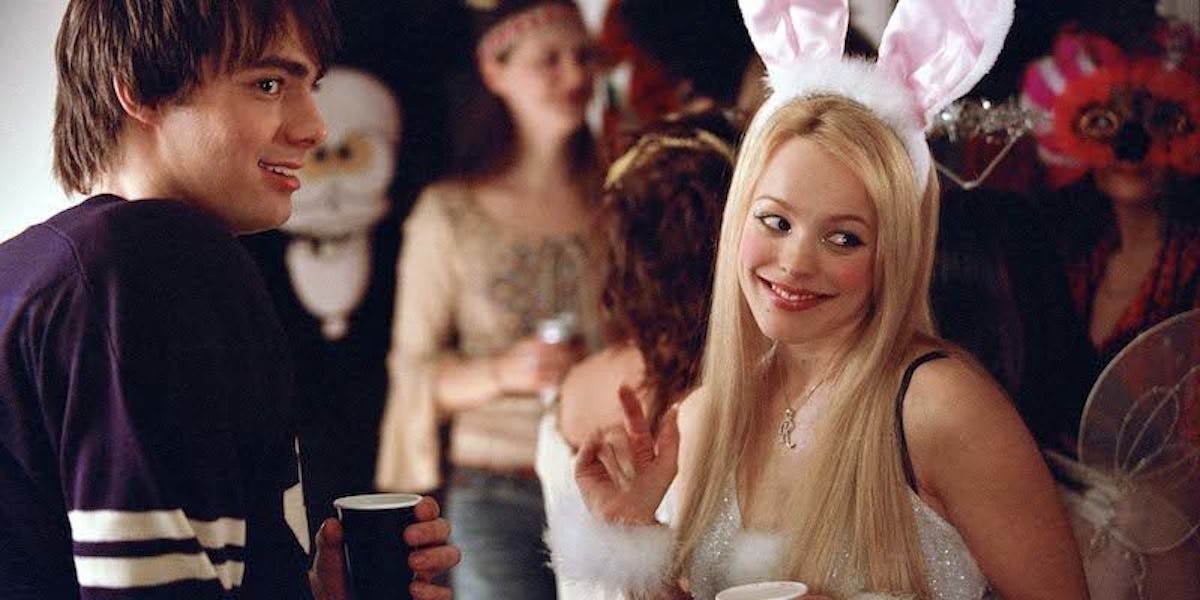 5 Ways To Ensure You're Not Mistaken For A Basic B*tch This Halloween
Paramount Pictures
Halloween is by far the best holiday of the year.
If you disagree, you're probably some stickler who doesn't want to get creative.
So please, whether or not that's true, try not to dress up as something basic on October 31.
Here are five ways to avoid being 2015's "basic bitch":
1. Try special effects makeup.
Thanks to Instagram, Youtube and Pinterest, you don't have to be the woman who walks into a party with cat ears and three stripes of eyeliner on your face as whiskers.
Here are a few accounts on Instagram where you can find wild and creative ideas that will make you stand out:
@halloweenmakeupideas @alexandra_anele @greatmakeuperaser @missjaminad
Some YouTube tutorials wouldn't hurt, either.
Try practicing your makeup idea the night before, so you don't mess it up the day of.
Some great channels to look to for inspiration include beeisforbeeauty, NikkieTutorials and MadeYewLook.
2. Step out of your comfort zone.
If your boyfriend is expecting you to dress up as a princess or a nurse, do the total opposite.
Be resourceful and clever.
Also, if he's trying to dress up as "Netflix and chill," please advise him to reconsider.
It's already overdone, and it's not even Halloween yet.
3. Try cool versions of movie characters.
Some suggestions based on movies include:
"The Martian." Design a costume you would wear on your mission to Mars.
"The Walking Dead." You can take this a long way with some wild makeup and grungy clothing.
"The Hunger Games." Try being the Katniss who doesn't make it to the end of the trials.
4. Go all out with squad goals.
I mean, who wouldn't want to be Cara Delevingne, Taylor Swift, Hailey Baldwin, Kendall Jenner, Gigi Hadid and Bella Hadid for one night?
5. Try characters from ads and commercials.
You could go totally classic and dress as the Coppertone Girl, who dates back to 1959.
Or, you might want to try Flo from the Progressive commercials.
Dressing up as an insurance character is actually pretty funny when it's done right.
6. Be aware of costumes to avoid.
Whatever you decide to be — dead or alive — just stay away from the basics.
Don't even consider sexy cops, hot nurses, to-die-for vampires, sexy schoolgirls, wicked kitties, superhero babes or Egyptian goddesses.
If you really want to be basic, no one is stopping you.
But what will really get people's attention is being extraordinary and ingenious.
It's the one night of the year you can be something unusual without being judged.
Take advantage of it.