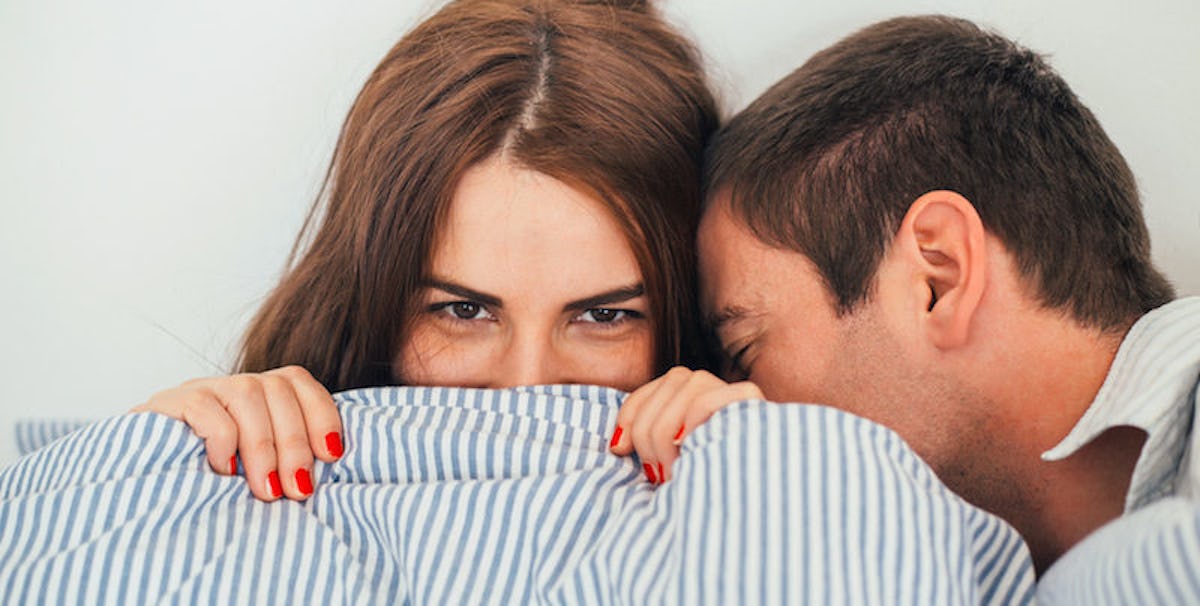 5 Non-'Sexy' Halloween Costume Ideas To Be Less Than Predictable This Year
Stocksy
It's that time of year again when you try to remember the magic that Halloween used to bring you as a child. You remember when it was cool to dress up as a kid, then it became dorky when you were a preteen and teenager. Now, it's expected that you go all out as a 20-something.
But what if you're just one of those girls who can't pull off the "slutty" look? There's just something about being a slutty-pirate-fairy-nurse that just doesn't appeal to you.
You'd flaunt it if you had it, but frankly, you're lacking the confidence to give it a good ol' college (post-college) try.
Never fear! I've come up with some costume options that will cover up any skimpy French maid dress or cleavage-baring sailor suit.
5. Favorite historical figure or author
How about going as Eleanor Roosevelt? Or Susan B. Anthony? Even better, how about Charlotte Bronte?
No one will know who you are, but think of how fancy you will feel in your floor-length gown holding a Pabst beer. If people ask whom you are going as, you can give them a free history or literature lesson -- at least until their eyes start glazing over and they walk away in boredom.
4. Anything round
A pumpkin. A balloon. A beach ball. There are so many different costume ideas you can conjure with this shape! The best part is, none, and I mean none, of them are sexy.
Why stop there? Triangles, squares, octagons -- the options are limitless.
3. Return to childhood
Have a costume you rocked when you were a kid? Think about resurrecting it (just make sure to buy it in an adult size; otherwise, you will be wearing something even smaller than the women's costumes at Target).
Who doesn't love a giant cow costume? You looked awesome in it when you were just a toddler, so why not wear it now? It may not get you any numbers at the Halloween party your friend throws every year, but think of how many one-liners you can pull off when you're sporting large spots and a tail.
On the other hand, all the ones I can think of are pretty lame.
2. Quirky cultural references
Unfortunately, Miley Cyrus hasn't done anything too outlandish this year, but no worries! We have the bendable iPhone 6, Shia LeBeouf with a paper bag over his head and cronuts. Again, all not exactly sexy (though, we might argue Shia LeBeouf is sexier with the bag on).
All we need is some creativity, and we have the perfect Halloween costume for the hip, savvy crowd you hang out with. No doubt it will involve a good portion of your time, money and superglue, but everyone will be jealous of your artistic genius, right?
1. Pajama party
If you are looking for the ultimate lazy girl costume, you can never go wrong with the classic sleepover/hungover/stayed-up-all-night look. The great thing about this costume is that it literally just involves rolling out of bed. Hair too perfect? Mess it up a bit.
On that chilly Halloween night, you'll be nice and toasty in your footie pajamas, and completely covered! Granted, you might get a little hot if you decide to hit the dance floor when you are out and about with your friends, but no one will try to get you into bed because you've obviously just been there.
No one said finding the perfect Halloween costume was an easy thing to do, and when you want to dress to impress, the pressure might be on. When thinking about giving in, ask yourself if you really want to pay $49.99 for that "Deluxe Sultry Pixie Costume" with glittery wings.
Yeah, I thought so.
Photo Courtesy: We Heart It