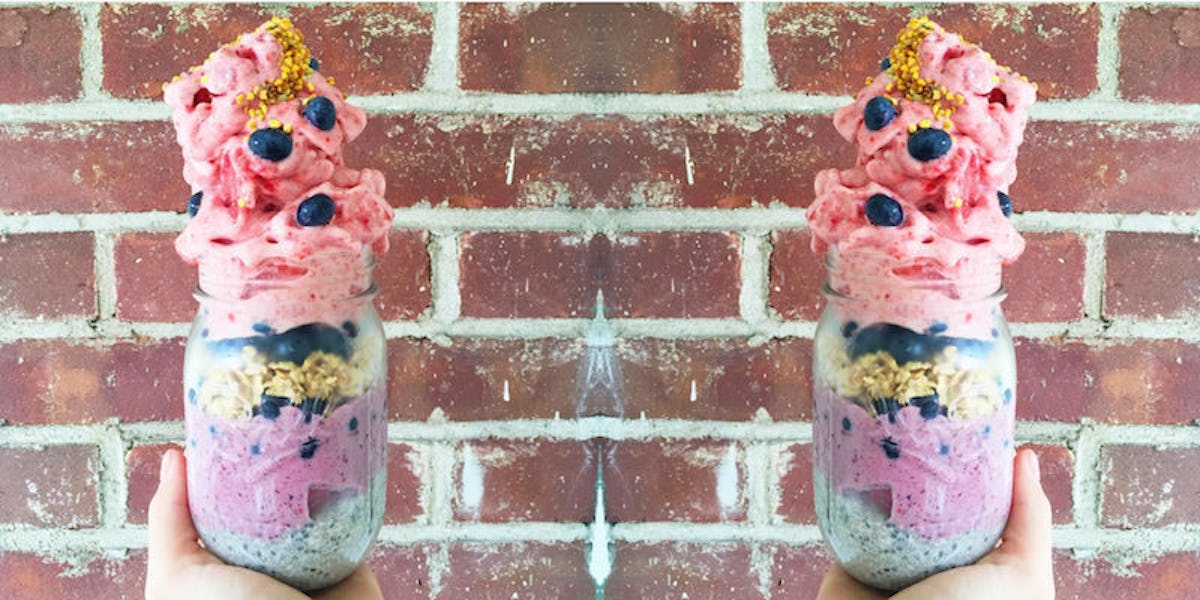 11 Overflowing Instagram Smoothies That Will Have You Rethink Breakfast
Lee Tilgham
If you follow a few healthy food accounts on Instagram, you know the drill.
You're only accepted into their world if you post killer açaí bowls, avocado toast and — the fad that's the hardest to master — overflowing smoothies.
While it's possible to make a super thick, ice cream-like smoothie in a high-speed blender and quickly transfer it into a mason jar to create a mouth-watering frozen tower, it takes a whole other level of skill to take an Instagram-worthy photo in the short seconds before a disaster happens.
And let me tell you, trying to get açaí off white sheets is not how you want to spend your Sunday afternoon. (Been there, done that.)
How the f*ck do food bloggers take photos before they drip all over the jars, their hands, the wall, their clothes, and the floor?
While I'm still looking for answers and letting my smoothies drip down (yes, I confess I have licked the table), here are 11 overflowing smoothies that will make you feel like you have no #FoodPorn game.
Hopefully, they'll inspire you to get creative.
The classic ice cream tower.
Okay but seriously, how will that raspberry ever stay atop its smoothie tower?!
Figs + chia seeds = magic.
Bonus points if you can make your food defy gravity.
No matter what you do, eventually it starts to drip. This is not OCD-friendly.
This is the definition of a delicious mess.
Let's remember this beautiful smoothie as it is in this photo, and not how will look in 30 seconds.
That glass of deliciousness is dangerously close to the edge of that table...
Berries everywhere!
The fact that there's a plate to catch this magical mess is very reassuring.
So. Much. Chocolate.