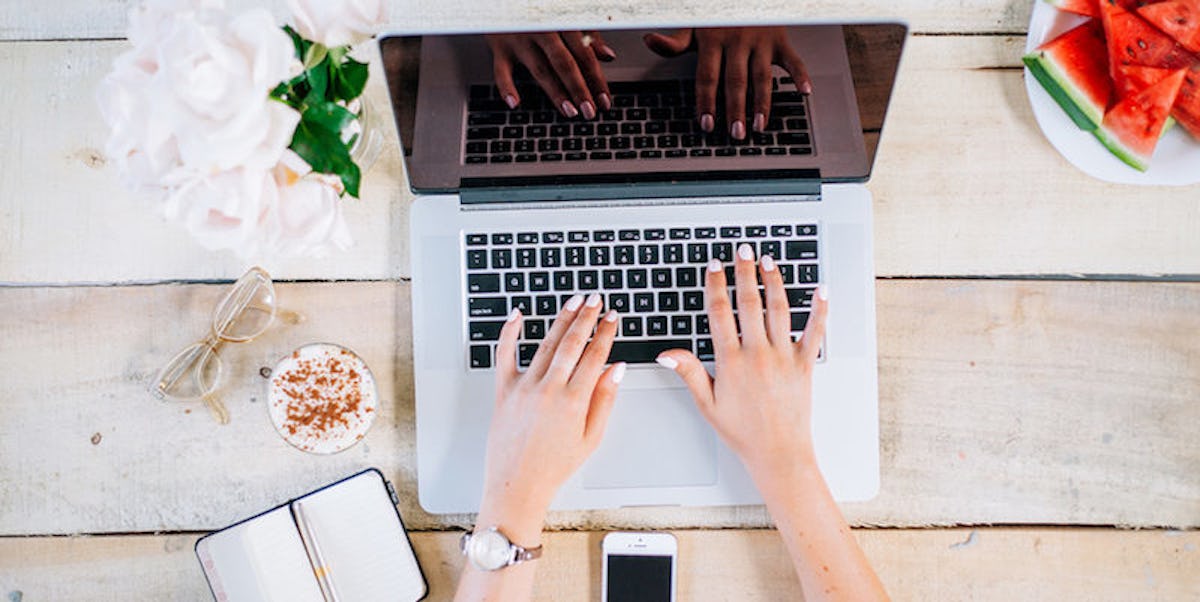 10 Things To Remember When It Feels Like Your Blog Won't Get Off The Ground
Studio Firma
That's the dream, right? To live the laptop lifestyle and publish words that are read and shared by adoring fans. With all the hoopla surrounding building a five and six-figure blog, you'd think it would be a walk in the park. But that's hardly the case.
The failure rate of blogs and online businesses is exceptionally high today. A new blog is created every half second. The web is littered with abandoned blogs and websites, and with them, lost dreams and aspirations.
So, how do you start to turn the wheels of motion and build a successful blog?
Building a successful blog and online business is more about mindset than anything else. You can have the best strategies at hand, but you can still fail if you have the wrong mindset. Here are the things successful bloggers want you to know:
1. Successful bloggers believe in charting their own paths, rather than blindly following "expert" advice.
Everyone's blog has a different trajectory. Your blog is very much dependent on your vision and goals for your business.
Maybe you want to work with brands. Maybe you want to manage content marketing for companies. Maybe you want to build credibility and go on to establish a consulting business. There isn't one right answer, and no two bloggers' goals and visions are the same.
Successful bloggers study the work of their mentors. They take what they need, and chart their own strategy and direction based on that vision.
2. Successful bloggers believe in opportunity, not competition.
Blogger and entrepreneurial envy is ruthless. It sneaks up on you when you least expect it.
More subscribers, more followers, more engagement, more money: It's easy to get sucked into the cycle of envy. But successful bloggers view competition as opportunity.
They cheer their peers, as well as promote and share their work. They believe that the more they give back, the more they get. They build relationships and look for ways to collaborate and form partnerships.
3. Successful bloggers believe in habits, not motivation.
Successful bloggers know that motivation is unreliable. Even the best of us have uninspiring days.
The only way around it? Habits.
Successful bloggers create rituals and habits that become part of their daily routines. They don't bet on motivation to make progress.
4. Successful bloggers believe in connecting, rather than selling with email marketing.
They take email marketing seriously, but they also work on connecting and building trust. They provide value and help their community, rather than send self-serving emails.
They treat every subscriber as an individual, rather than a digit on their email list.
5. Successful bloggers believe blogging in and of itself is not the end game.
Successful bloggers look beyond ads and sponsored posts. They position their blogs as online resumes, and they start off by showcasing their skills with regard to freelance writing, graphic design or web development.
They use their blogs as brand assets, in order to get clients and new projects.
6. Successful bloggers believe in solving problems.
Even when they write about topics they are passionate about and enjoy, they are looking to solve problems. Successful bloggers know that the more they "give back" to their target audience, the more they get in return.
7. Successful bloggers believe in building 100 true email fans.
They don't obsess over follower counts or the latest social media algorithm changes. They haven't built their following on "rented grounds" such as Facebook or Instagram.
Social media is an important part of blogging strategy, but successful bloggers would rather build 100 true fans than 10,000 passive followers on a social media network.
8. Successful bloggers believe in investing in themselves.
They don't have an "I'll see how it goes" mentality. They know they have to invest in themselves first if they want other people to invest too.
They take great pride in their blogs, and do everything they can to provide their readers with good brand experiences.
9. Successful bloggers believe in going "small."
They niche down their topic until it scares them. But they march on anyway because they know they won't please anyone by trying to please everyone. They find gaps in the marketplace and stand out.
They know their products, lead magnets and services aren't for everyone. So, they don't panic when people choose to turn away because they're not the right fit.
10. Successful bloggers believe in selling and keeping promises.
Successful bloggers know that beyond the huge launches, shiny videos and beautifully designed ebooks and websites, they need to sell and keep promises. That is their main focus.
Here's one of my favorite quotes from Bernadette Jiwa, author of "The Story Of Telling:"
As marketers, we often get bogged down in the features and benefits of what it is we have to offer. We get stuck at the 'telling people what it does' part. But here's the thing: Deep down, most people don't care about what the features enable them to do.
Because people don't want to 'do.' They want to 'be.' They want to be less busy and more productive, less alone and more connected, less fearful and more safe. People don't buy features; they buy promises.
It's time to make these beliefs your mantras. Align yourself with them when you have to make decisions. But most importantly, start to implement them on a day-to-day basis. Knowledge isn't power until it's applied.
Meera is a blogging and digital marketing strategist who helps solo-preneurs and bloggers find focus, build authority and stand out online. Sign up for her free course. It shows you how to get started with email marketing from scratch.