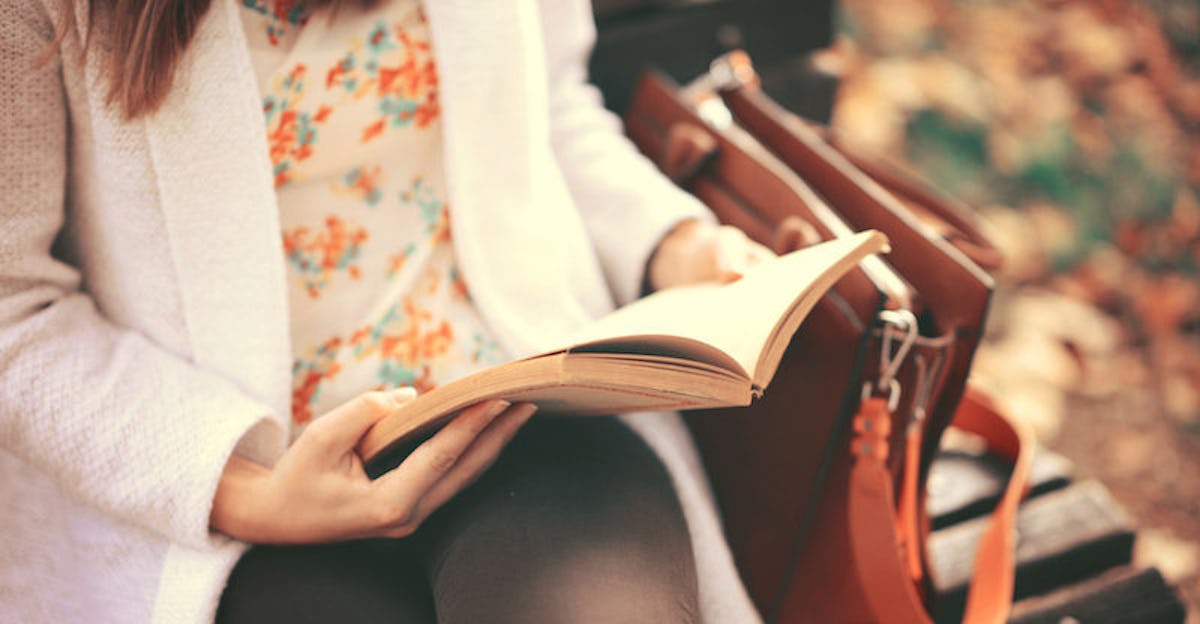 How Millennials Are Modernizing The Beliefs Of The Beat Generation
Shutterstock
In post-WWII popular culture, our country saw the rise of the Beat Generation, a group of progressive artists and writers who voiced their independence through intellectual escapades and reflections on vagabonding.
The mavericks spearheading the Beats were Jack Kerouac, William S. Burroughs and Allen Ginsberg, with the two linchpin pieces of literature being Ginsberg's free verse performance poem, "Howl" and Kerouac's novel, "On The Road."
The Beats inspired a generation of Baby Boomers in the '50s and '60s with prodigious prose and moving reflections that focused on making extraordinary experiences not just palpable, but possible.
Their tone was intellectual, raw and emotional, giving their work and lifestyle a distinctive blaze.
Generation-Y has experienced its own cultural shift in expression.
First, we wanted to attain a status of pseudo-celebrity in the 2000s, particularly through social media.
The rise of Facebook and other social media companies allowed your online presence to present a curated version of your reality.
This has now shifted ever so slightly to a picture-heavy Instagram feed and a more earnest medium of expression via personal content.
This ultimately feeds the swelling of artisan entrepreneurship.
The Internet, as it goes through this second major wave of adoption, is allowing for a Beat regeneration.
This era will connect like minds, while also minimizing start-up costs for bootstrapping endeavors.
The champions and most noticeable forces in artisan entrepreneurship are craft breweries.
They run the gamut of ubiquitous national names, as well as regional staples and hyper-local spots.
Craft breweries are a huge creative output for Generation-Y, especially in conjunction with the local movement.
In the craft beer world, there are almost no bounds to self-expression.
Whether it's on taps or shelves, beer names or event themes, the craft beer world has been the flagship mover of not just artisanship, but also crafty ingenuity.
There is an adventurous tone to almost every brewery, and the culture surrounding craft beer is of exploration and heightened awareness.
This is much like Kerouac's preaching.
Many craft breweries have been jump-started by a bevy of crowdfunding networks, each more accessible than ever before.
With free and established sites like Kickstarter and GoFundMe, there is a growing community of like-minded thinkers and builders funding projects of all shapes and sizes.
These sites not only increase the willingness to partake and donate to other causes and movements, but they also greatly lower the barrier to entry for personal expression.
We are seeing the same exploration of the Beats through these new creative outputs in the sharing and gig economy as well.
Through ride services like Lyft and Uber, as well as the rental sharing of Airbnb, we're walking in the shoes of others more frequently.
We are connecting people through new channels based on travel and lifestyle decisions.
Instead of sterile hotels and yellow cabs, we're diving into the individualized homes and cars of others, opening ourselves up to hear and experience more.
This openness is a vital component to the Beat generation, and it's being consistently cultivated through the sharing economy.
These connections are pairing together the socially liberal to share goods and services, much like modern-day hitchhiking.
This culture of creation and ingenuity is what Gen-Y needs to continue to burn on.
If the Beat regeneration is to come to complete fruition, young people must feed the fire of entrepreneurship, burn the midnight candle and join the building movement.