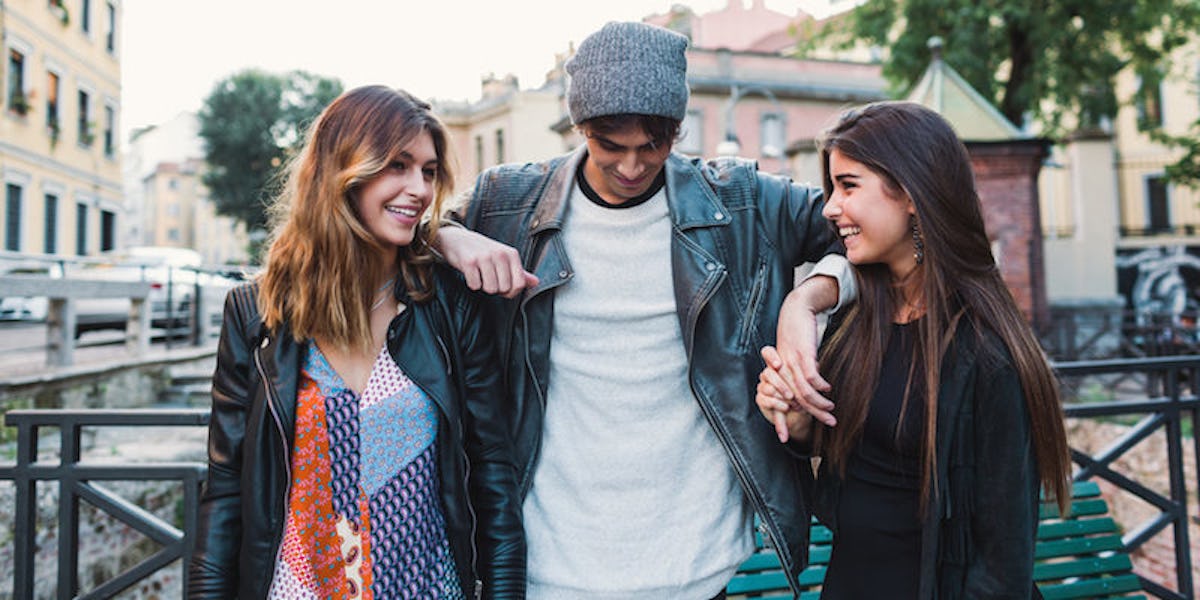 How I Finally Learned To Accept Having My Best Friend's BF Around
Dear BFF's BF,
I want to first say, it's been nice to finally meet you after all these years of friendship I've had with the one you love.
As you know by now, I'm your worst nightmare, your best friend, your partner in crime and your middle ground.
As all of these things, I want to take a second to thank you.
When you two first started talking, I was absolutely terrified and honestly reluctant to give you a chance.
It wasn't because you had done anything wrong, but because of your persistent interest in my best friend.
This interest scared me because I have watched her completely rebuild herself over and over again from the past and the pain it holds.
I have held her when she's cried, and I have been there for her time after time.
The last thing in the world I wanted to do was watch her get her heart broken. But, she was so sure about you in a way I had never witnessed.
So as I rolled my eyes and became easily irritated with you, she smiled and laughed, telling me, "Don't be so hard on him."
Then you reached out to me in the best way.
You didn't even tell her, which made it genuine.
You asked me for advice, and you began to learn about her in ways you only could through her best friend.
I eased up just a little (especially because you weren't a complete kiss-ass).
But what really changed my perspective is the night you guys had a little argument (mostly because she was having an emotional day).
I was talking to her about it and calming her down, and I was nervous of how you would react.
Would you yell at her? Would you curse at her?
Would you just break her heart?
By my surprise, you did none of the above.
Instead, what you did was comfort her.
You told her it would be okay and that she's beautiful.
You reminded her this was silly, and what you two had was bigger.
She started crying harder because you were just "so good."
This is when things began to change for her and for me.
Now you see, we've both always been told by every guy we've ever met that we don't have enough feelings, that we're not intimate enough and that we will never be loved because we run away from that sort of thing.
Together, we had accepted the fact we were screwed up, but at least we would always have each other.
But as I've watched you two grow, I just want to say thank you.
Thank you for making her smile every day.
Thank you for making her become a good texter.
Thank you for making it easier for us to get ready because she feels good about herself.
Thank you for still loving her after sex, thank you for saying goodnight, thank you for being patient when she's guarded and thank you for making her finally say "babe."
Thank you for making the walls come down, thank you for making her only cry happy tears, thank you for showing her off and thank you for teaching her how to fall in love.
As her best friend, I've always seen her beauty, her intelligence, her work ethic and her grace, but now the whole world can see it, too.
Thank you.
She deserves nothing but the best, and I finally have come around to believe that is you.
PS: Don't make me change my mind.
Sincerely,
Her best friend