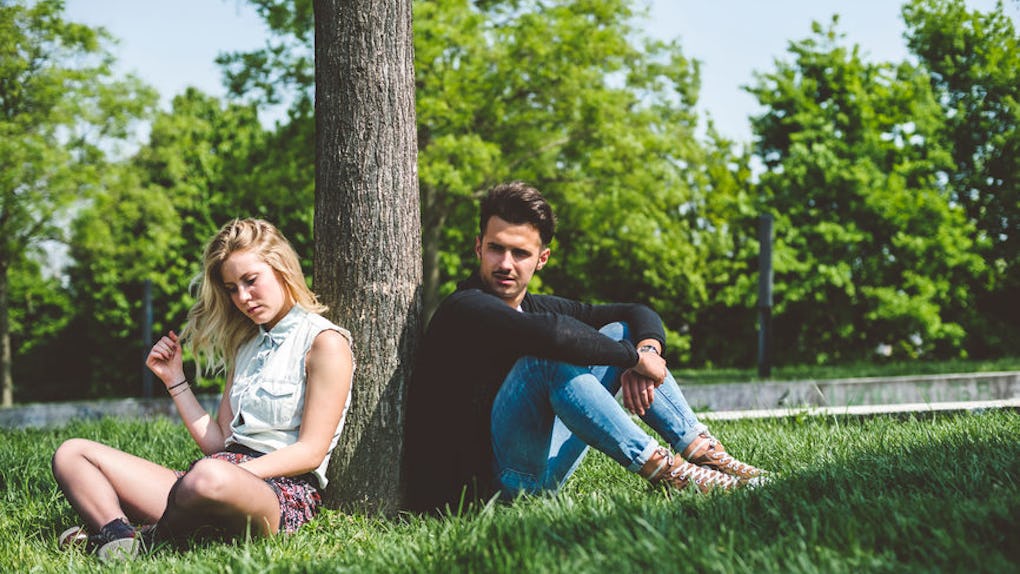 Simone Becchetti
The 8 Things Every 20 Something Woman Needs In Her Apartment
Growing up means change -- a lot of change. One of the bigger adjustments is getting your own place, which is an exciting adventure with many ups and downs. You quickly learn the challenges, the surprises and the money it takes to invest in your own place. You suddenly understand why your parents didn't want you to mess up the hardwood floors or eat in the living room. You learn you must take advice from anyone who will give it because being a homeowner isn't easy; there are things that you just learn as you go, and other stuff you need to get a handle on before you're in too deep.
Every woman dreams of a her apartment as a Parisian chateau with French doors, large windows and an excessive amount of crown molding. We dream of entertaining sophisticated parties with beautiful china and petite sandwiches. However, the illusion is quickly shattered once you realize your budget can only afford a little more than a third floor walk up with barred windows and paper plates.
But, there is hope. With choosing things for your apartment, it's important to make smart purchases. You need to find those staple items every home needs that have style at an affordable price. This can be a difficult feat, so to help you, we have created a list of eight things every 20-something woman absolutely needs in her first apartment.
You can't truly begin anew while sleeping on those raggedy sheets that have seen all those dirty parts of your youth. A new apartment is a completely fresh start. The bed you buy will be your first real, grown up step and that requires accompanying grown up sheets. Laura Thomas Linens are our pick for the new sheets to match your new life.
In 2012, Laura Thomas, an expat Scot living in New Zealand, started the company after having moved to the Antipodes only to find a distinct lack of choice when it came to mid-priced, good-quality bedding. This was particularly jarring for her having come from the UK, where white sheets, bed linen and everyday household items were easy to find.
Specializing in white, hand embroidered bed linen, organic sheets and soon to be Egyptian cotton, Laura Thomas Linens has a mission to be a leading online New Zealand bedding brand. With all bedding being 100% cotton and sourced from Vietnam, India and Egypt, they pride themselves in fair trade, and no mass produced or made in China bed linen.
A refreshed routine begins with a shower and the perfect towel, which is a lot like sleeping in the sheets above. You can wash those towels all you want, but the spray tan you used after your trip to Mexico and those mascara marks from countless nights out just make it permanently look grungy. A new apartment really does signify a new you: a chance to start over. There is no way you can possibly start over with the same, overused and coarse towels.
The best-priced, quality towels to accomplish this is the Vital Towel from Rikumo. These super soft towels feel like cashmere against your skin. Their light fluffy texture has a subtle sheen and their earthy tones have a natural feel for only $20. Visit their website to see their entire line of colors, material and sizes.
No matter how clean you keep your bathroom, a good candle is always necessary. The staple items are a great way to keep it smelling great as well as creating a nice atmosphere. You will find that having guests requires certain amenities, and one should never forget the powerful effect of a nice candle. Our choice for the best candle is from Archipelago.
These natural, soy wax candles by Archipelago Botanicals will bring comfort and luxury to your home. Whether you are looking to relax or rejuvenate, these aromatherapy scented candles are a treat for the senses. Cited as the best soy candles for spa and home use by magazines and celebrities for their sophisticated essential oil fragrance blends, all of the cotton cored and wood wick candles are hand poured with the company's premium soy waax blend to ensure a long and clean burn with every light.
If you're like 99 percent of 20-year-olds living in the city, you will not have a washer and dryer in your apartment. Washing machines are a luxury in the Big Apple, and only the established get such a perk. Hence, you've learned all about the cleaning services available on every street corner. Rather than walking with a garbage bag (or a Vera Bradley duffel), strut your laundry in style.
Your laundry bag is also another thing that will take up room in your tiny apartment. Remember, you want to limit your decorations to strictly beautiful items to enhance the small space while avoiding a cluttered look. Even something like your laundry bag should be a statement piece.
Our pick for the laundry bag that's stylish and good for transporting is from Izola. Inspired by vintage naval aesthetics, these bags are constructed from a heavy-duty cotton/poly canvas that handles heavy loads. The reinforced, adjustable shoulder strap allows for easy handling to and from the laundry room or cleaners, and thick rope laced through brass grommets at the top of the bag keeps your clothes bundled tight, meaning no more runaway socks. The bag also can act as the perfect gym bag, boat tote, or everyday duffel.]
As you mature, you begin to really appreciate the simple pleasures of life, like a warm cup of tea -- there is nothing like Camomile before bed. And what mature woman wouldn't have a teapot? If you want to continue putting your mug in the microwave then burning yourself every time on the scorching handle, be our guest. But if you want to be a real adult and have real tea, you need to purchase a stylish teapot from Punkom.
Punkom has figured out how to combine functionality and art with their indie-inspired designs. Their Artisan tea pot is a great example of how indie inspiration is crossing over into the modern girl's apartment. After all, this isn't your grandma's teapot; this is the kind that's for the real and trendy tea drinkers. Whatever your tea of choice, brew it in style with this slick artisan tea pot. It looks awesome, and it's on sale for $20.00.
You may have never thought about house slippers before, but you will next time you climb into bed and find all the dirt that falls off your feet from your unclean floors. The only way to keep your feet and your sheets clean from the dirt of the city streets is to invest in some house shoes. Once you have your own place, you will realize that asking people to take their shoes off isn't that weird of a suggestion. Our choice for the most stylish, comfortable and warm slippers for you to wear around while lounging are from Rikumo.
Rikumo imports and sells a range of lifestyle products from Japan for the home, office, kitchen and bath. Their mission is to introduce traditional and modern Japanese aesthetics to an overseas market through a unique collection of products and services. Basically, their products are sleek, versatile and one of a kind -- the perfect place to start looking for all your household essentials.
These specific house shoes are from Lana, a collection of 100% cotton luxury towels, robes and slippers. The fabric's beautiful texture is similar looking to wool, but the cotton weave makes these padded room shoes feel soft and cozy on your feet.
A home isn't doesn't feel that homey without a good candle. There's just something so comforting about the sweet scent and lighting of a candle, and nothing more wonderful than that of Kentucky Bourbon from Chicago Candle Company. Apart from the scent, there's the soothing ambiance a nice candle brings to any apartment. Because ambiance is everything, right?
Not only do their candles smell delicious, but they are original statement pieces. The Chicago Candle Company teams up with local bars and cafes around the Chicago area to receive used wine bottles in which they hand pour the soy wax. It's about as authentic as you can get. This brand is also known to burn 50% longer than regular candles, making them a steal at $28.
Stop relying on your iphone to be the sole way of telling time. What happens if the power goes out and your phone never gets charged? What happens when your alarm just doesn't go off? You're an adult now, and you need a reliable and classic bedside clock.
This clock from Izola has a metal case, hands, fob and stand. The printed dial has been designed to have an aged appearance that is protected by an acrylic lens, and be sure to use the zoom tool to view the design detail. It's the first step to overcoming your iPhone dependency and another step to making your apartment that much classier, and your routine that much more mature.
]Top Photo Courtesy Of: Tumblr