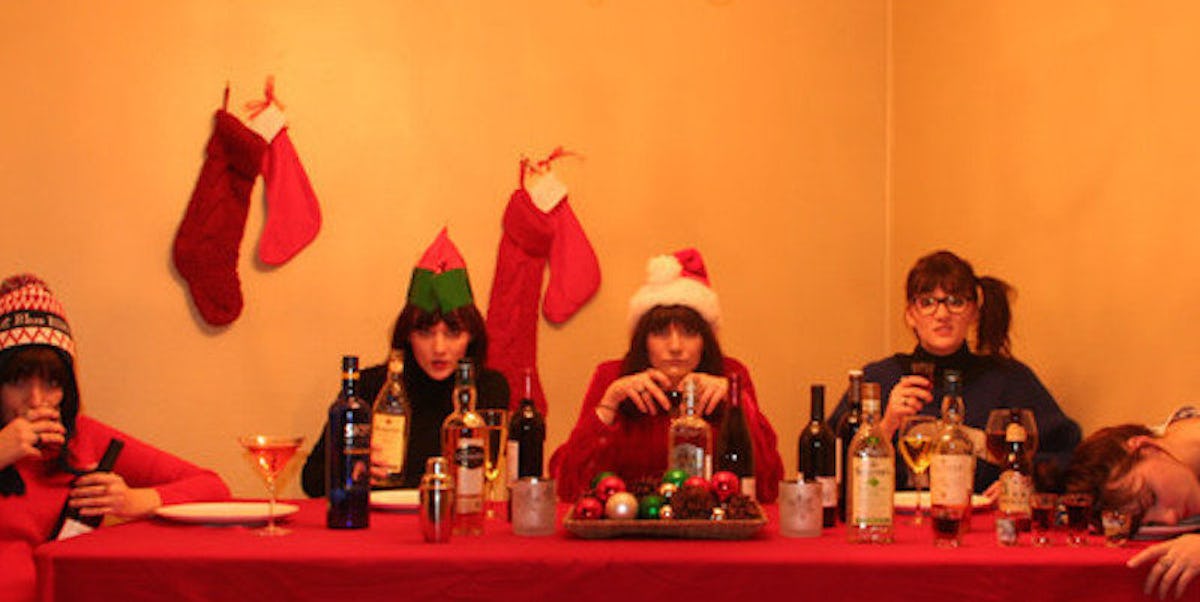 Woman Reminds Family She's Single During The Holidays In The Best Way (Photos)
Bridget is every woman.
Six years ago, she took her last family Christmas photo with her parents. She was the last of her five married siblings to take part in the annual holiday card, according to a community post on BuzzFeed by her brother-in-law.
When that last family photo turned out to be incredibly awkward, with Bridget's only hobby appearing to be drinking (LOL, same, Bridget), she was given the boot from the family card as the last unmarried child in the bunch.
In the five years since, Bridget has held on to her single status and accompanying love of alcohol, and she's been making her own annual holiday cards, which her brother-in-law posted to Imgur for the fans at home.
If you're as single as Bridget and don't care who knows it, these Christmas cards will give you some inspiration for the holiday seasons to come.
2015
2014
2013
2012
2011
2010
Citations: This Single Woman's Genius Answer To Annoying Holiday Cards (Huffington Post)