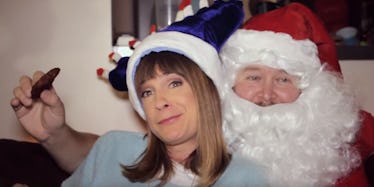 Rap About Adding Weed To Potato Latkes Is The Funniest Thing Ever (Video)
If there's one thing people of all religions can agree on, it's that latkes are the world's greatest food.
Hands down, these little potato miracles were sent from someone up above just to let us know he or she loves us very much.
As someone who celebrates Christmas, I sadly miss out on the tasty treat, unless one of my Jewish friends is kind enough to invite me over for one of their eight crazy days of Hanukkah (hint, hint, guys!).
And while latkes on their own are downright delicious, there is one ingredient you could add to make them even better, and that ingredient is pot.
Musician Abby Dorsey, also known as DJ Flow, knows what I am talking about. In fact, she loves pot in her potato pancakes so much, she wrote a rap about it.
Listen to Dorsey's Hanukkah hit in the video above.