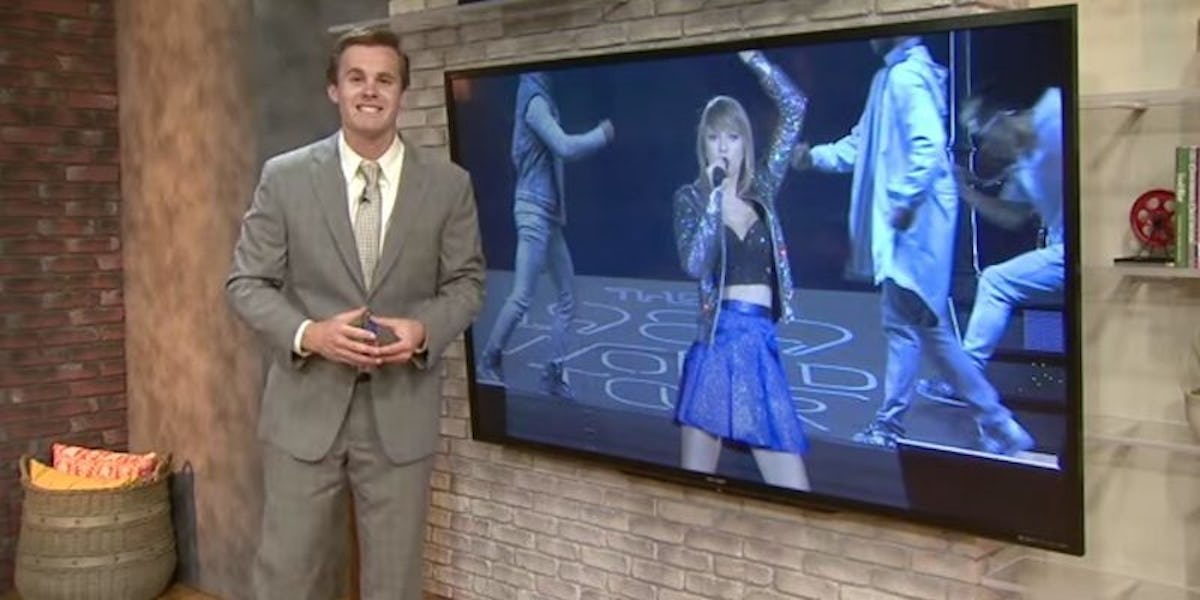 This Weatherman's Report With Taylor Swift Puns Will Make You Cringe (Video)
This is a weather report all your Starbucks lovers can get behind.
In honor of Taylor Swift's 1989 World Tour bus making its way to Washington, DC over the weekend, Fox 5 weather forecaster -- and literally everyone's corny dad -- Mike Thomas took the opportunity to show his T-Swizzle devotion in the form of a pun-packed weather report.
This guy is clearly a great weatherman, but there is part of me that would love to see him quit meteorology and get into actual news so he can deliver very serious Taylor Swift-themed breaking reports like this:
Because of Benjamin Netanyahu warning US leaders to shake off proposed nuclear agreements made with Iran, there is now bad blood between the Israeli prime minister and President Obama. Whether or not the deal is gonna be forever or go down in flames, Band-Aids don't fix bullet holes, and Israel still holds long grudges against the militant state for prior instigations.
Anyway, Taylor ate the shtick up and even gave a shout out to Mike on Twitter.
Never change, Mike the weather man. Never change. http://t.co/RkDM2EPiTe #1989TourWashingtonDC — Taylor Swift (@taylorswift13) July 14, 2015
Mike, you're so good at your job, even you can even make a bad weekend weather forecast sound good.
Citations: This weatherman just won forecasting forever with his Taylor Swift themed broadcast (Metro)