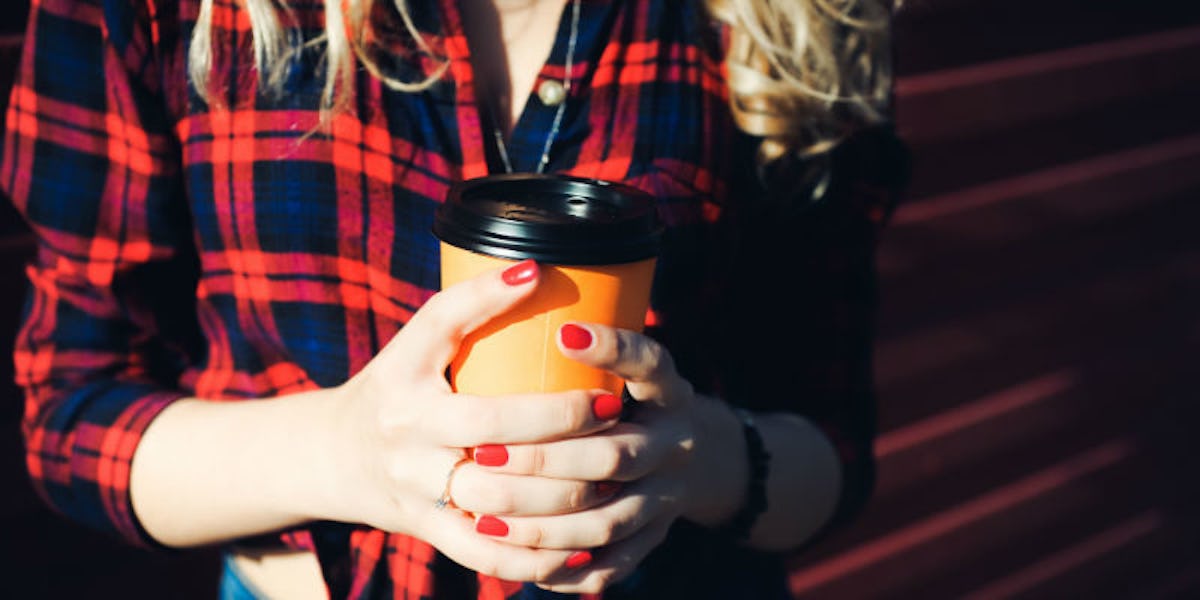 Twitter Is Freaking Out About Dunkin' Donuts Bringing Back Pumpkin Spice
Shutterstock
The rumbling you've heard is true...
Dunkin' Donuts is the first coffee shop to bring back their pumpkin spice latte.
By August 29, every DD will have them. (That stands for Dunkin' Donuts and Designated Driver. They can't drink so they will just be enjoying a seasonal nonalcoholic beverage.)
Ah, I can hear the first leaf falling now. Summer is over (almost).
I don't know about you, but I'm already trying to convince my significant other to go apple picking with me.
Yes, I know I can just go to the store and buy apples. But I need somebody to take beautiful fall pictures of me, wearing flannel amongst the trees, while sipping my DUNKIN' DONUTS™ PUMPKIN SPICE LATTE.
What is the point of dating if they won't take Instagram photos of me pretending to enjoy apple picking but actually enjoying a Dunkin' Donuts™ Pumpkin Spice Latte?
But I'm not the only one obsessed with pumpkin spice lattes...
Twitter has been all atwitter with people excited to get their hands on their first pumpkin spice latte of the season.
Say those three words and I'm your's forever.
"We already do."
Rock bottom for a PSL addict isn't truly that bad.
Everything is beautiful and nothing hurts.
To HELL if I have anything to say about it!
I have an IV delivering mine LOL.
Fall is a state of mind.
Sounds the alarms. Shout it from the rooftops.
But I will also drink the rosé.
I would literally walk through fire for a PSL.
Everyone can enjoy a pumpkin spice, Olivia.
This Olivia gets it.
PSL's return means more to me than my own wedding day.
Why would they try to trick you like this? Why can you not trust them? Who hurt you?
Cue Prince's "Nothing Compares 2 U."
Same.
Listen, you and I have been through a lot, and I feel like we really got to know each other through this post. But the truth is, I don't even really like pumpkin spice lattes. I find them to be too sweet.
But I fully accept you if you do enjoy them.
Citations: Dunkin' Donuts Announces Return Date of Pumpkin Spice (Cosmo)