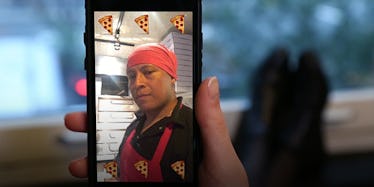 This Is What The NYC Snapchat Story Would Look Like If It Was Honest (Video)
Snapchat puts together "stories" for major cities that consist of assorted snaps from users in one area to portray an unfiltered, real-life glimpse of life in that place… so why do they all look like they were produced by ABC Family?
What if Snapchat gave an honest look at New York City life? It wouldn't be just a bunch of college postgrads going to concerts and getting brunch.
Unfortunately, there will never be an app that truly celebrates the skeevy underbelly of the city. That's where we come in.
For more Elite Daily original videos, subscribe to the official Elite Daily YouTube Channel and like the Elite Daily Video Page.