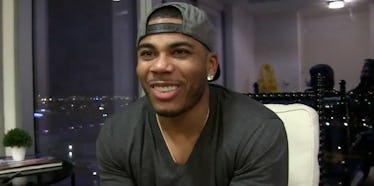 Nelly Would Much Rather Listen To Nickelback Than Watch 'The Notebook' (Video)
If most people were given the opportunity to ask Nelly a question, I'm assuming the most popular response would be, "Wait, Nelly is still around?" followed by, "Is he still doing that thing with the Band-Aid?"
The answer to that second question might be "No," but the man who provided the soundtrack for the awkward school dances of a generation is still doing his thing.
BroBible recently had the chance to sit down with the most famous rapper to ever represent Missouri, and they played a round of "Would You Rather" after thankfully putting a bit of thought into their questions.
If you ever wondered if Nelly would rather have no elbows or no legs -- and honestly, I think we all have at least once or twice -- your dreams are about to come true.